Stay current
Keep up to date on what is happening in your practice area. Know the status of specific litigation or when something new hits the courts. Stay informed about developments taking place in the industry or field that is most relevant to your clients and your practice.
Analyze depositions
A lot of witness information is flying at you—some of it important, some of it extraneous. How can you make sure you and your team are pulling together witness statements in an efficient and logical way? LexisNexis® solutions will help you manage and review this critical piece of the discovery process, connecting depositions to other pieces of evidence to present a winning case.

No matter how much new technology changes the way we work, litigation still comes down to building a strong case. TextMap® helps you manage depositions, quickly locate and annotate key passages and link case facts. With direct linking to CaseMap®, you can be sure you are crafting and fortifying your case.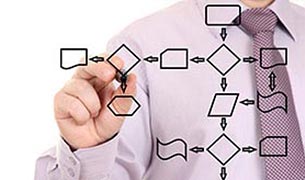 Develop and tell the story of your case. Take control of myriad moving parts and vital bits of information. Leverage logical collaboration features and structure your case with intuitive CaseMap organizational tools. Create compelling work product—chronologies, motions for summary judgment and more. Organize witnesses, facts, documents, privilege logs and deposition summaries—all around the pillars of your case.
Litigate cases
Collect and analyze important materials, then organize and present your case with state-of-the-art tools and solutions from LexisNexis®. Connect related pieces of evidence, structure your materials, create timelines and dazzle the court, the jury or a neutral with a compelling display of all you and your team have built into the foundation of your case.