New Records Daily
Get the latest records with our dynamic, continuously updated collection
In addition to the historical information preserved in public records, you need the most up-to-date phone numbers, addresses and other contact information to complete your daily work. Among the ways we beat the competition:
Uniform Commercial Code (UCC) filings updated daily in 48 U.S. states and territories as compared to 6 from Westlaw*
Tax assessor records updated more frequently than Westlaw in 99.8% of all U.S. counties and county equivalents*
Driver license records updated more frequently than Westlaw in 21 states and provided in almost 4 times as many states*
Judgment & Liens records are updated more frequently than Westlaw in 91.4% of all U.S. counties and territories.*
Determine a person's current whereabouts, filling in the blanks with recent driver license records to track them down.
Recognize the rightful owner of property, using tax assessor and motor vehicle records to correlate an asset with a name, address, phone number or even email address.
Conduct due diligence on a potential partner, rounding out your dossier with the latest UCC filings entered by or mentioning a business or individual.


* As of February 2019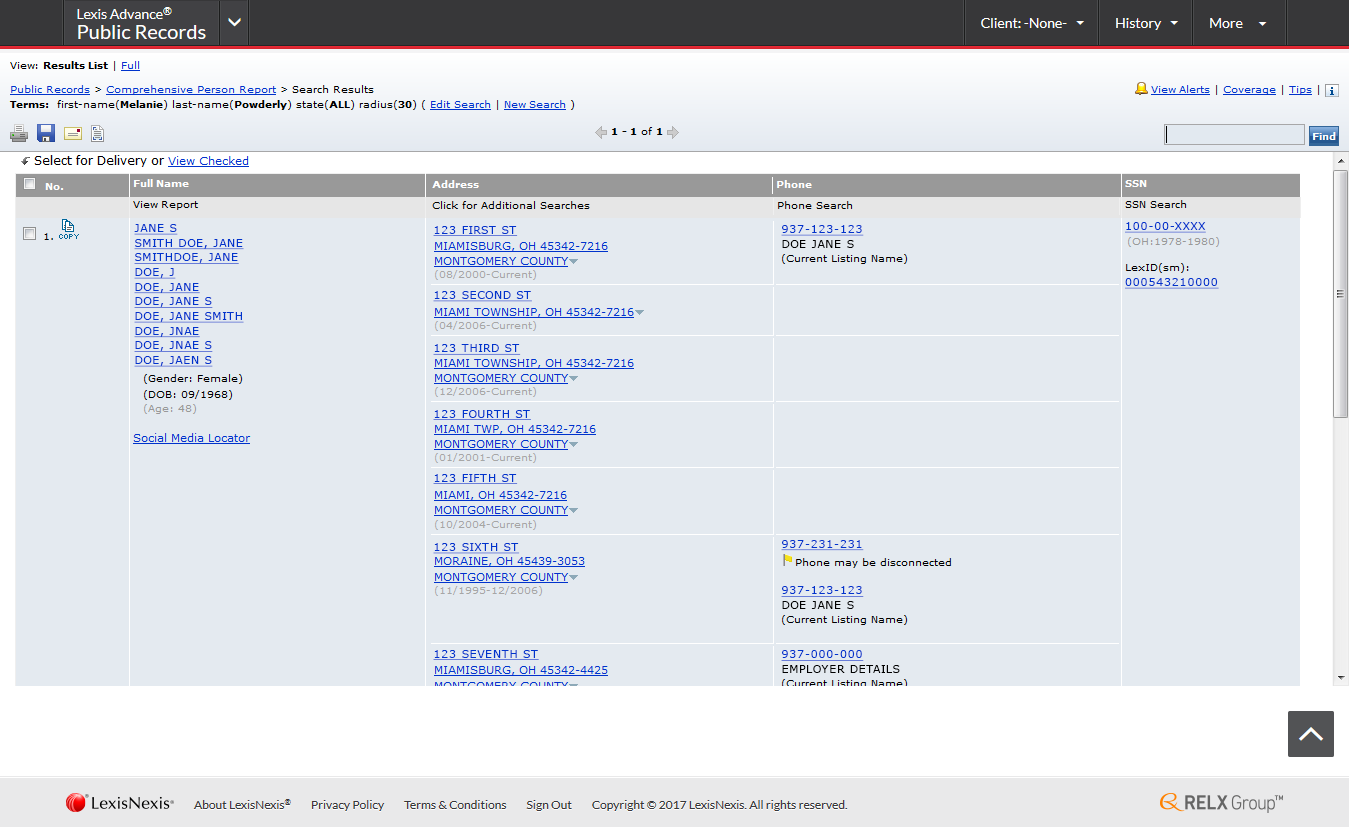 Let's get started
Request a product demonstration and free trial, talk about Public Records cost, and get all your other questions answered by completing the form below.
LexisNexis, a division of RELX Inc., may contact you in your professional capacity with information about our other products, services and events that we believe may be of interest. You can manage your communication preferences via our Preference Center. You can learn more about how we handle your personal data and your rights by reviewing our Privacy Policy.
Due to the nature and origin of public record information, the public records and commercially available data sources used in reports may contain errors. The LexisNexis Public Records services are not provided by "consumer reporting agencies," as that term is defined in the Fair Credit Reporting Act (15 U.S.C. §, et seq.) ("FCRA") and do not constitute "consumer reports," as that term is defined in the FCRA. Accordingly, these LexisNexis services may not be used in whole or in part as a factor in determining eligibility for credit, insurance, employment or another eligibility purpose in connection with which a consumer report may be used under the FCRA.