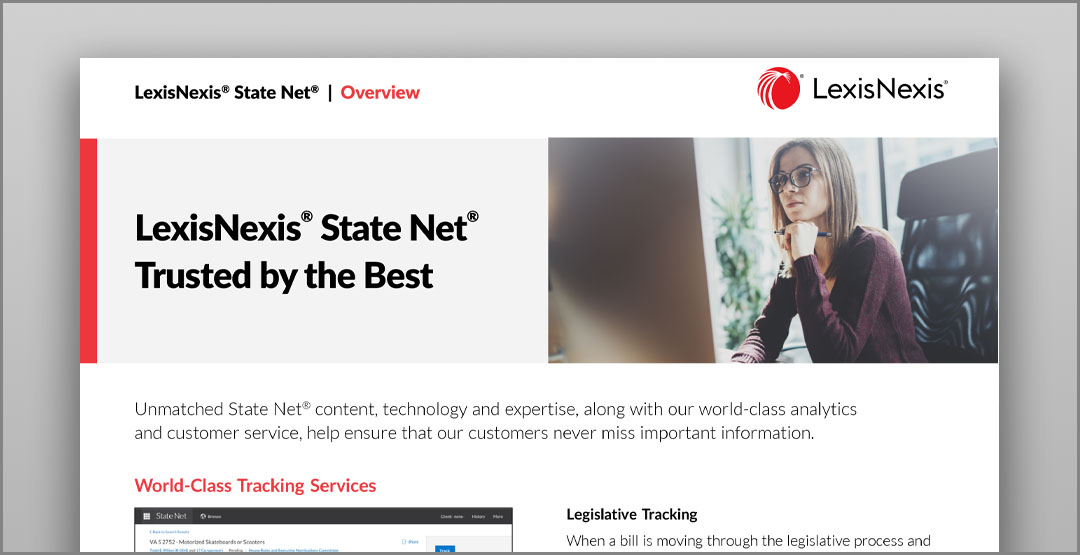 Overview Brochure
Learn about the overall service that State Net provides for both compliance and government affairs.
---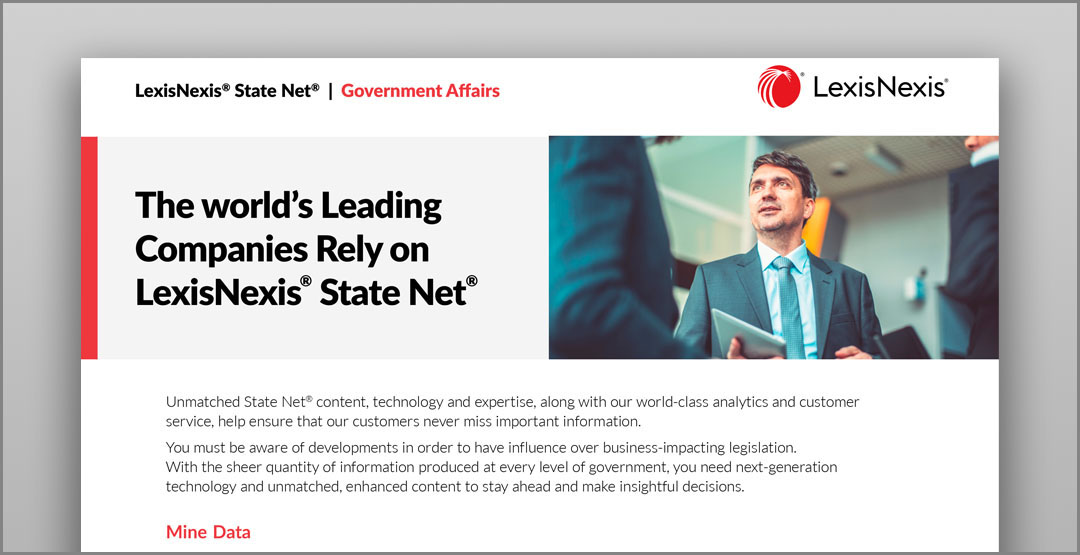 Government Affairs
More information on how the State Net service allows you to mine data, monitor activity and move quickly to influence and inform.
---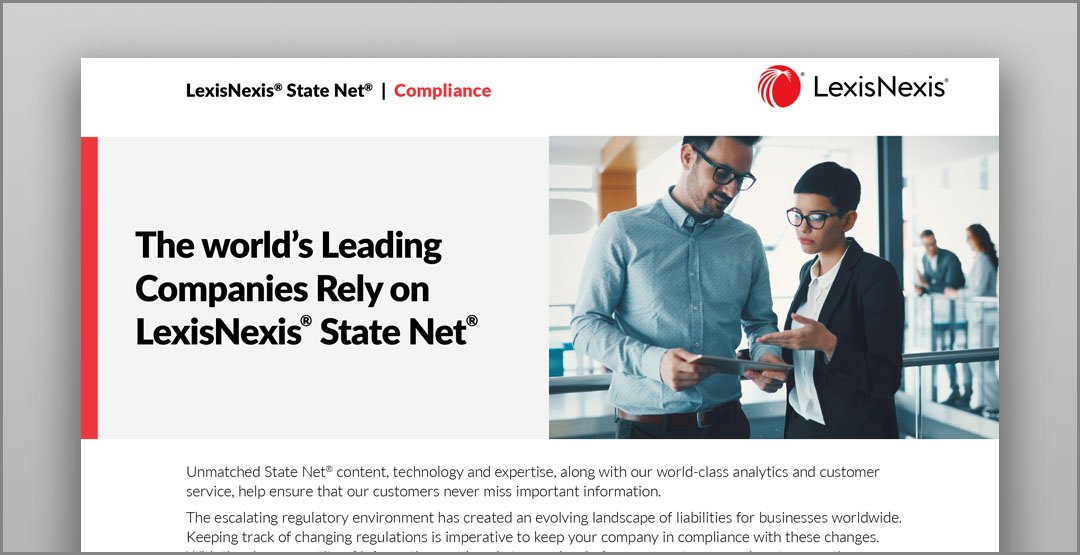 Compliance
Discover how the State Net service keeps you alert, informed and compliant with ever changing regulations.
---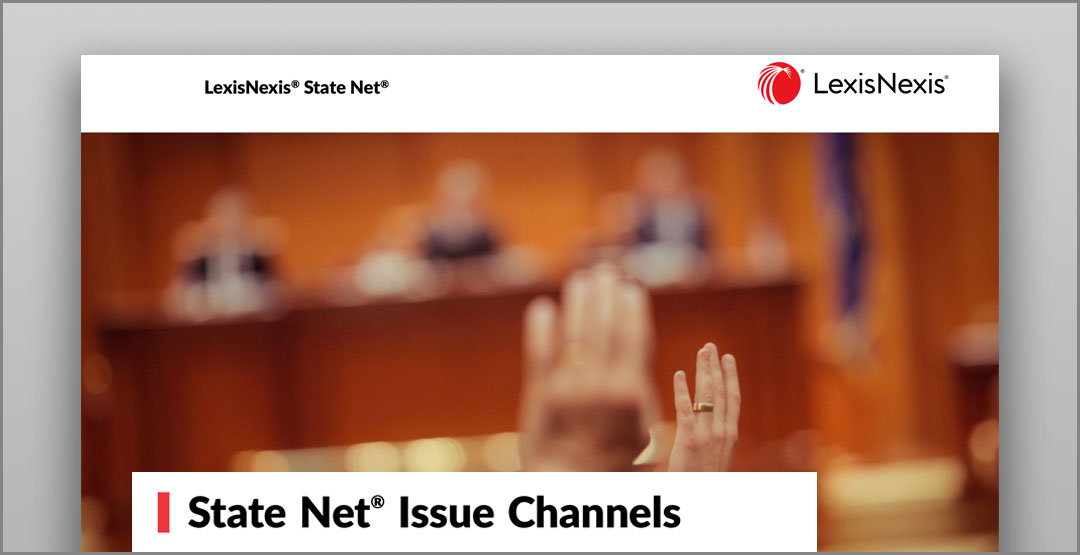 Issue Channels
Explore the over 1,100 issue channels that the State Net service covers. Work with our team of experts to customize what is reviewed and analyzed just for you.
Let's get started
Contact us by completing the form below. If you need immediate assistance, please call 800-726-4566.
LexisNexis, a division of RELX Inc., may contact you in your professional capacity with information about our other products, services and events that we believe may be of interest. You can manage your communication preferences via our Preference Center. You can learn more about how we handle your personal data and your rights by reviewing our Privacy Policy.