In regulated industries, rules and laws are forever being modified, and the smallest changes can throw a client's business out of compliance. How to stay on top of multiple, ever-changing regulatory updates? The State Net service turns raw, scattered data into knowledge you can use.
Access state and federal regulations with one click; proposed and adopted.
Monitor regulatory updates for compliance purposes or to participate in the process.
Review summaries written by our experts to easily understand a bill's relevance to your organization.
Get insights on why a bill was signed or vetoed that you can't typically find on state legislative websites.
Rely on the trusted publisher of 18 official state codes.
Leverage our team for day-to-day reviewing and pulling of key measures to help save you time.
Obtain the very latest on statutes, administrative codes, guidance materials and federal agency documents directly into your GRC application through the State Net XML data feed and Lexis API.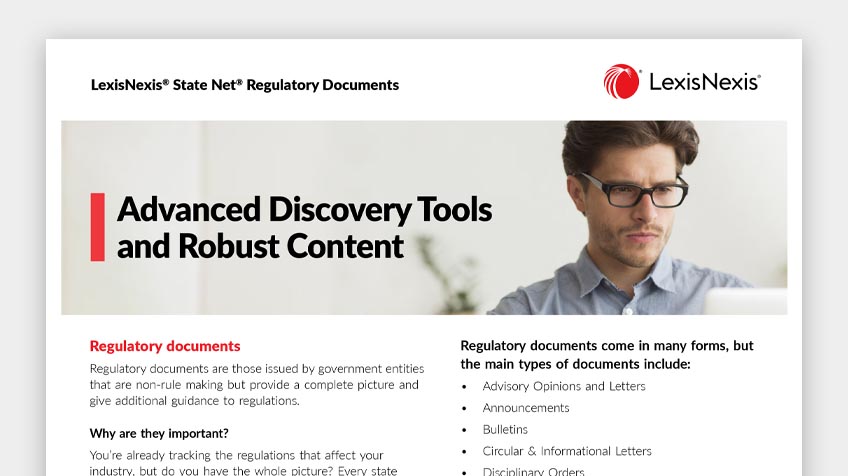 REGULATORY DOCUMENTS
Follow all of your pertinent non-rule making documents to get a complete picture and have full guidance to regulations.
But don't take our word for it
What your colleagues are saying about State Net
For us their regulatory stuff is the difference between us having a product on the shelf and not having it.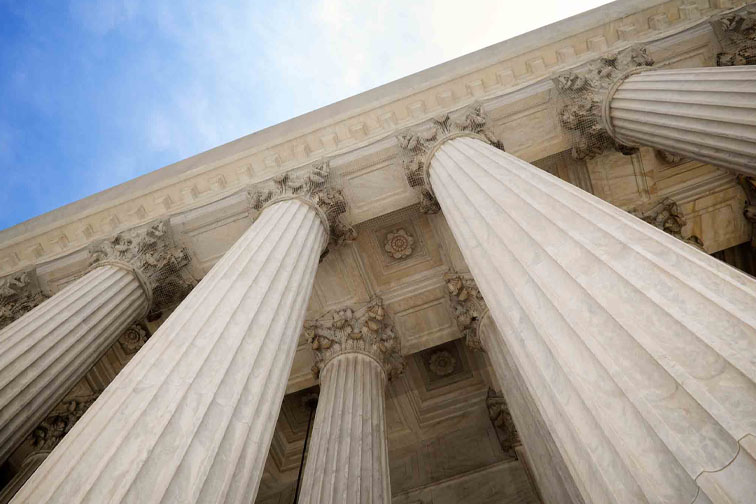 Legislative Tracking
How will new bills impact current law? How do two versions of a bill compare? When is action scheduled to take place? We are masters at providing meaningful information from federal and state legislative tracking. The State Net service is trusted by Fortune 500® companies that need to know what's happening, and what may happen, from the latest legislative updates.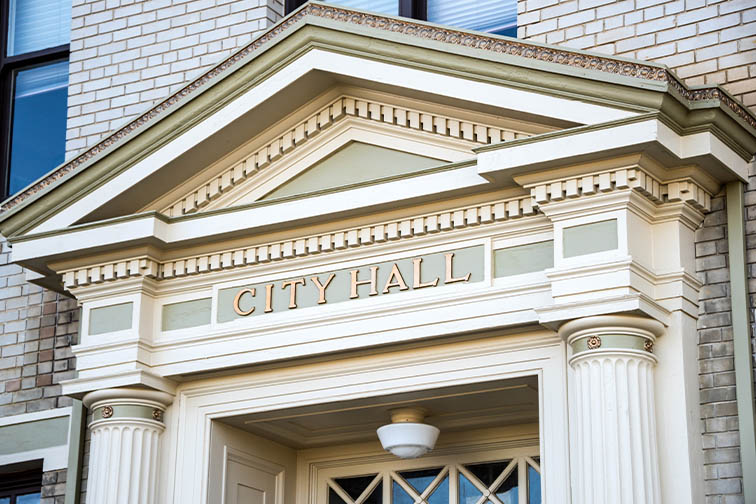 City & County Tracking
A local ordinance or rule from even a small city or town could have a dramatic impact on your clients or organization. But ordinance tracking on the happenings in city halls and county governments is nearly impossible; even if you find the right website, finding the actual proposals and laws can be tortuous. State Net has the resources and tools you need to monitor and track city and local ordinances with regulatory and legislative reporting that is updated daily.
Let's get started
Contact us by completing the form below. If you need immediate assistance, please call 800-726-4566.
LexisNexis, a division of RELX Inc., may contact you in your professional capacity with information about our other products, services and events that we believe may be of interest. You can manage your communication preferences via our Preference Center. You can learn more about how we handle your personal data and your rights by reviewing our Privacy Policy.