When San Francisco-based Lyft driver Roosevelt Thomas recently got a message from the company urging him to sign a petition opposing California Assembly Bill 5– which would turn rideshare drivers from independent contractors into employees – he knew right away he wouldn't sign it.
"I was a general contractor for 30 years. I've had employees and I've used independent contractors," he says. "I know the rules. And after driving for both Uber and Lyft, as far as I'm concerned, I feel they are trying to game the system."
While many of his fellow drivers seem to agree with him, rideshare companies and other businesses that regularly use contractors are fighting the bill, which passed the Assembly in May and is now awaiting action in the Senate Committee on Labor, Public Employment and Retirement.
If it becomes law, AB 5 would codify the unanimous 2018 California Supreme Court ruling inDynamex Operations West, Inc. v. Superior Court of Los Angeles, in which delivery drivers successfully challenged the decision by Dynamex to make them independent contractors. The ruling established a so-called "ABC" test for determining whether a worker could be classified as an independent contractor, requiring that employers show a worker is: A) free from the control and direction of the employer B) performs work that is outside the hirer's core business; and C) customarily engages in "an independently established trade, occupation or business."
Failing at any one means that worker should be classified as an employee, requiring the employer to pay at least the state minimum wage as well as payroll taxes, worker's compensation, disability, overtime and paid leave.
As far as Thomas is concerned, Lyft fails on all three fronts. He says that aside from the obvious connection to the company's core business, it also regularly requires him to work in certain parts of town and to accept certain ride requests, it even tries to control the topic of conversations he might have with passengers.
"If I'm an independent contractor," he asks, "shouldn't I be able to talk about anything I want?"
The bill's author, Assemblymember Lorena Gonzalez (D), lauded the court's decision.
"Individuals are not able to make it on three side hustles. That shouldn't be the norm. That shouldn't be accepted," Gonzalez said in a statement upon filing the measure last December. "In a state with one of the country's highest poverty rates, this court decision is crucial to helping Californians maintain solid employment in an economy that's left millions struggling."
She went further in May after the Assembly endorsed the measure, saying "Big businesses shouldn't be able to pass their costs onto taxpayers while depriving workers of the labor law protections they are rightfully entitled to."
It isn't just labor protections at stake. According to the California Labor Commissioner, employee misclassification costs the Golden State approximately $7 billion a year in lost payroll taxes. And a 2017 report by the federal Government Accountability Office that analyzed almost 16 million tax returns between 2008 and 2010 found that about three million involved misclassification, costing the government over $44 billion in unpaid federal taxes.
Rideshare companies and business groups have lobbied furiously to counter AB 5's momentum. In a joint op-ed in the San Francisco Chronicle in June, Uber and Lyft officials said changing employment classification of ride-share drivers "would pose a risk to our businesses," suggesting instead they be allowed to develop "a system of worker-determined benefits, from paid time off to retirement planning to lifelong learning" in exchange for being made exempt from the law.
They didn't offer further details, but on the surface their proposal sounds like a deal in place with the Uber-funded Independent Drivers Guild in New York City. According to the Los Angeles Times, the two rideshare giants are reportedly negotiating with local chapters of the Teamsters and the Service Employees International Union. There was no indication it would include basics like a minimum wage or disability coverage.
Although much of the attention since the ruling has focused on Uber and Lyft, the ruling's reach – and that of AB 5 – goes much further. A 2017 report from the UC Berkeley Labor Center shows that 8.5 percent of the California workforce is comprised of contract labor, compared to about 7.2 percent nationally. As such, AB 5's reach could extend to hundreds of thousands of workers across the employment spectrum, from barbers to exotic dancers to truck drivers and beyond.
Katie Prior knows that possibility all too well. When she left her stable corporate job to open a home-based Pilates studio in Rancho Cordova, California in 2016, she says she knew she was taking the biggest risk of her life. But within a year, things were going well enough to move the business into a good retail space. Business kept getting better, and a much bigger space soon followed. It was more than she had dared hope for.
And then the Dynamex ruling came down.
All of Prior's instructors worked as independent contractors, a status she says none of her instructors wanted to change. But while most also teach at other studios or operate as an LLC, Prior opted in May to make them all employees out of fear she could eventually incur a hefty fine if AB 5 becomes law. She says that other studios around the greater Sacramento area did the same thing, but also cut their instructors' pay as well. She opted instead to absorb the entire cost of the change.
"It hit me super hard," she says. "I was doing well and finally putting money into savings and feeling safe, and now I'm back to being paycheck to paycheck and feeling like when I first opened and was trying to build the business."
Worker classification is hardly an issue relegated to California. At least 20 states have some form of their own ABC test, most notably Massachusetts and New Jersey. The difference, says Jeff Hanscom, Vice president for Government Affairs for the International Franchise Association, is that most of those are nowhere near as broadly applied as in California.
"There are other states that have an ABC test on their book, but most are limited in their application to specific parts of employment, like worker's compensation or unemployment compensation," he says. "The biggest issue with Dynamex and AB 5 is that it applies across the board, especially in wage an hour cases, which is of major concern to the franchise community."
States also have very different perspectives on the issue. As the National Law Review points out, Tennessee recently made it easier for companies to classify workers as independent contractors. Colorado, Maine, Maryland, Nevada are among several with current initiatives or task forces to evaluate how their state agencies are identifying and investigating misclassification. Meanwhile, Alabama, Florida, Indiana and Iowa among others have adopted "virtual marketplace" statutes that automatically deem app-based service providers like Uber and Lyft to be independent contractors.
Diana Mulcahy, an author and professor who teaches a nationally acclaimed course on the gig economy at Babson College in Massachusetts, says one of the key challenges for workers, employers and lawmakers is that the current way we classify workers is hopelessly outdated.
"Back in the days when the vast majority of workers were employees, it made sense to structure the labor market to deal with the issues that employees faced," she says. "But in a labor market where people increasingly work independently, either full-time or on the side, it doesn't make sense to have a two-tiered system."
Shifting away from that, Mulcahy says, will require a system in which employers "take responsibility" for all of their workers by extending the full range of benefits and subsidies and protections they offer employees, even if they are contractors.
"The way the labor market is set up now, it penalizes you for not having a full-time job," she says. "Workers are being shut out of basic protections, and is that really what we want to do to our workforce?"
For Prior, the answer is a hard no. But like many small business owners, she says she feels swept along in the current created by a raging battle between Corporate America and Big Labor. In the meantime, she is just trying to stay positive about it all.
"I have to look at it from the perspective that even with all of this I'm still not in the red," she says. "Maybe a lot closer to it, but unlike a lot of other studios in California I can stay open and pay my bills. So I'm actually one of the lucky ones."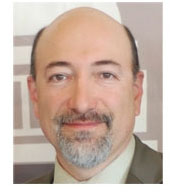 By—SNCJ Managing Editor Rich Ehisen