Link to Cites

Easily create permanent links with one click
With Link to Cites you can create permanent hyperlinks between your citations in a Word document and full-text documents on Lexis®. This convenient tool can be used to streamline staff training tools and for sharing drafts with co-counsel. Most importantly, it makes the court's review process much smoother. When the recipient clicks a link in the Word document, Lexis will open in their default Web browser and take them precisely where they need to go.
Watch your document cites spring to life.
This functionality, of course, requires the reader of the document to be a Lexis customer.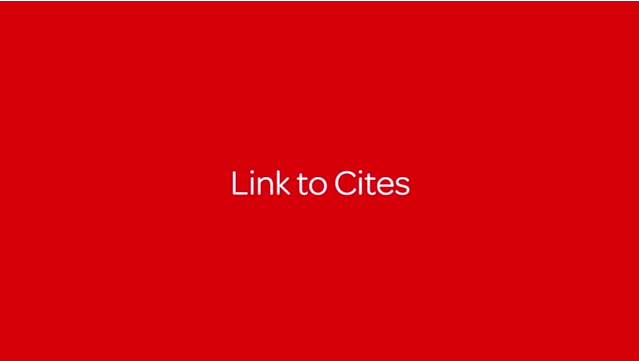 Easily create permanent links with Link to Cite
In Microsoft® Word and Outlook®, the Link to Cite feature enables you to easily create permanent links with a couple simple clicks. You can send your document to colleagues or courts providing them direct access to documents if they have a Lexis subscription.
Let's get started
If you are a law student or faculty, please go here for more information; you will not be given access from the form below. If you work for a firm, business or agency, please contact us by completing the form below, or if you need immediate assistance, call 888-AT-LEXIS.
LexisNexis, a division of RELX Inc., may contact you in your professional capacity with information about our other products, services and events that we believe may be of interest. You can manage your communication preferences via our Preference Center. You can learn more about how we handle your personal data and your rights by reviewing our Privacy Policy.