Lexis® Expert Research On-Demand
Expert Witness Services
Examine the experts with detailed testimonial reports, depositions and challenges—all packaged and delivered to you.
Find the Perfect Expert Fast
Ensure Impeccability
Find out quickly if an expert witness and their testimony is unassailable before investing time and effort. With authoritative, unrivalled resources on 400K+ expert witnesses to draw from, choosing the right expert—or uncovering damaging details not found on Curriculum Vitaes (CV)—has never been easier.
Know Your Adversary
Skillfully depose an opposing counsel's expert with confidence, equipped with critical and even unpublished information about their prior casework, biases, and behaviors.
Dig Deeper with Enhanced Reporting
See the big picture quickly and clearly with dynamic, visual graphs and charts driven by big data. Then let the On-Demand team compile a thorough report with a variety of documents, including full-text transcripts, cases, verdicts, journals, and news articles.
Save Time and Stay on Budget
Leverage a wide range of resources—no subscription needed. Affordable pricing options make it easy and cost-effective to hand over the work to an accomplished On-Demand team.
What to Expect from Expert Research On-Demand:
Depend on experienced researchers to curate resources, provide testimonial history, and find specialty-area experts. Lexis neither represents nor endorses any expert. Pursue the client's agenda with informed confidence.
TRUST THE PROS
Benefit from a vast expert witness database as well as a 1.4M collection of verdicts and settlements. Maximize these and other comprehensive resources available through LexisNexis.
SURPASS OPPOSING COUNSEL
Uncover a wealth of specific and hard-to-find resources like transcripts, depositions, disciplinary actions, and challenges to exclude. And if jurisdiction limits discovery, the On-Demand team will even work to identify opposing experts.
FIND OUT MORE
Extra transcripts, hold the CV

Expert witness resources your way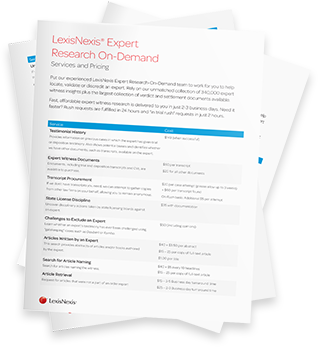 Need video of courtroom testimony? Coming right up. Want articles written by an expert? Sure thing. Require details on cases like yours? On it. Seek medical or scientific literature? On its way. Need it faster? Rush services and even in-trial delivery are available on request.
No subscription, no commitment, no problem. Get all the services without the hassle.
Listen to the Evidence
Hear what other legal professionals are saying about Lexis Expert Research On-Demand:
Hands-on is also an Option

Turn on Context on Lexis+® for information in an instant.
Access authoritative, unrivaled resources on 400K+ expert witnesses—independently at any time. And easily locate information on:
Expert witnesses
Court profiles
Judge profiles
Litigation intelligence
And more
Conduct fast and comprehensive expert witness research without any delay with the valuable and exclusive tools on Context.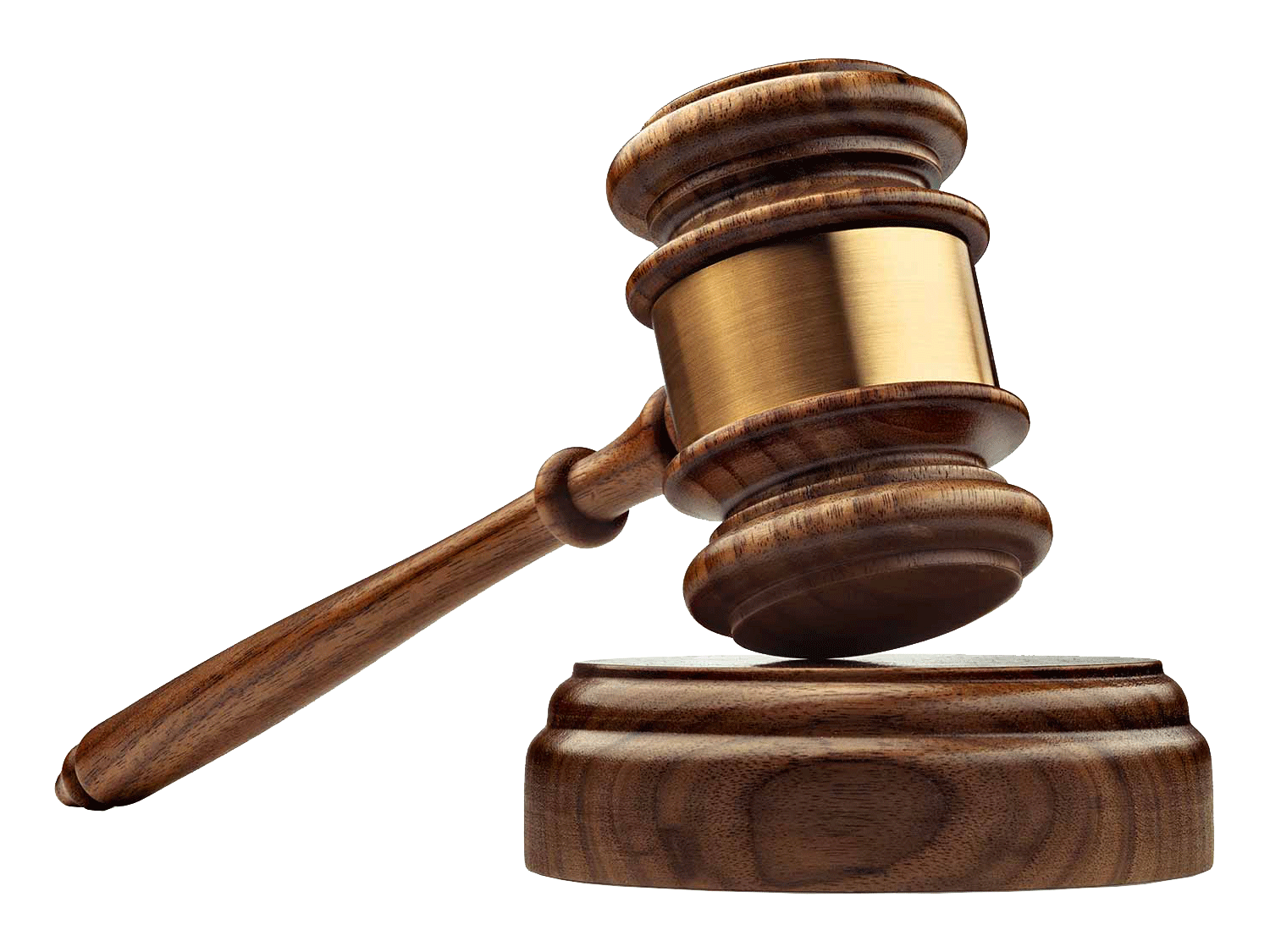 Get Started Today
Contact the Lexis Expert Research On-Demand team by completing the form below. Or for immediate assistance,
please call 800-521-5596.
* Comparison data based on information available as of October 2018