Powerful, timesaving technology for medical malpractice litigation
Efficiently perform medical malpractice and personal injury research and case development using a unique, all–in–one dashboard designed for the specific steps in your work. Only Lexis Medical Navigator® offers an integrated dashboard with industry-leading medical and legal content all in one place.
Understand the medical issues relevant to a case.
Estimate case value and identify potential risks.
Determine the standard of care and identify any deviations occurring in your case.
Locate, research and vet expert witnesses.
Conduct comprehensive legal research.
Capture the facts on all parties involved in a case.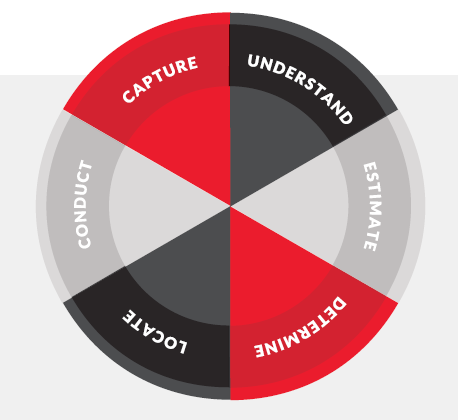 Choose the dashboard that meets your needs
Lexis Medical Navigator® gives you a combined medical and legal dashboard. Or you can choose just the medical dashboard.
Each interactive pod in the dashboard is organized for medical malpractice and powered by exclusive, user friendly Q&A technology developed in consultation with doctors, nurses and attorney-editors.

Just answer quick questions to view the data you need. Respond to as many or as few questions as you would like in any order you want. You'll also see brief notes below the questions explaining why they are important from a medical and/or legal perspective. Here's a sample question from the Standard of Care pod: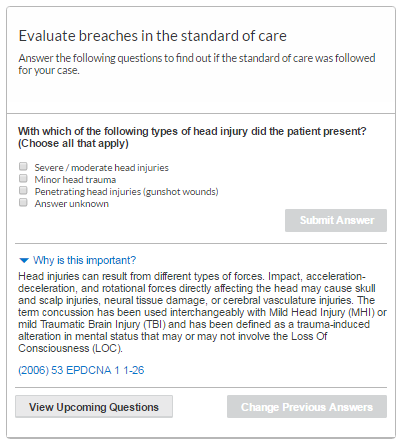 With the Lexis Medical Navigator® dashboard, you gain the advantage of medical and legal resources plus convenient technology tools—all in one place.
Find out more and get a free trial*
To contact us, complete the form below or call 888-AT-LEXIS.
LexisNexis, a division of RELX Inc., may contact you in your professional capacity with information about our other products, services and events that we believe may be of interest. You can manage your communication preferences via our Preference Center. You can learn more about how we handle your personal data and your rights by reviewing our Privacy Policy.