Lexis® for Corporate Counsel
To remain compliant with the latest laws, stay up-to-date on corporate governance matters and tackle each new obstacle in your path, use the ultimate tool for the data-driven corporate legal department—Lexis®.
As the sole source of legal guidance within your company, there's a lot of pressure to be vigilant and authoritative on all legal matters in your industry at all times. There's a lot of legal ground to cover to safeguard your organization and protect the interests of internal and external stakeholders.
To rise above these obstacles, trust the Lexis service for in-house counsel.
Lexis Addresses Challenges Faced By Corporate Counsel
Lexis is designed to compensate for the scarcity of manpower inherent to corporate legal counsel and fill in residual gaps when internal resources are insufficient. In fact, 80% of corporate counsel users consider Lexis critical to their organization. The product empowers in-house corporate counsel to confidently make decisions on their own advice and act more rapidly without compromising on accuracy.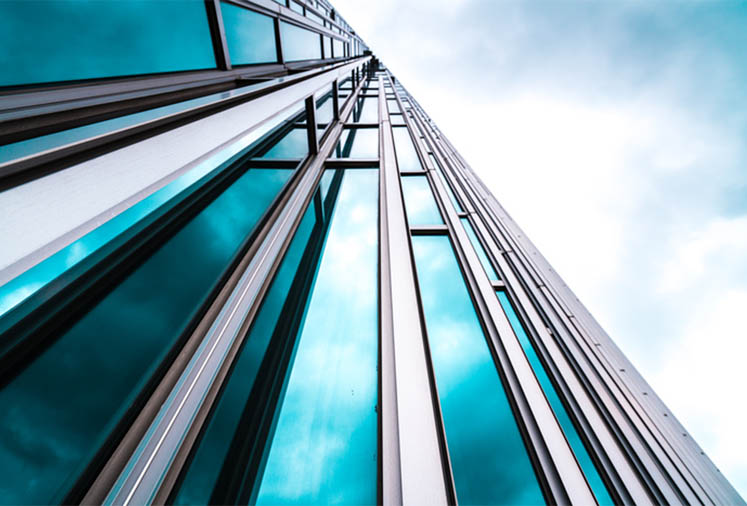 Drive Your Organization Forward Through Your Work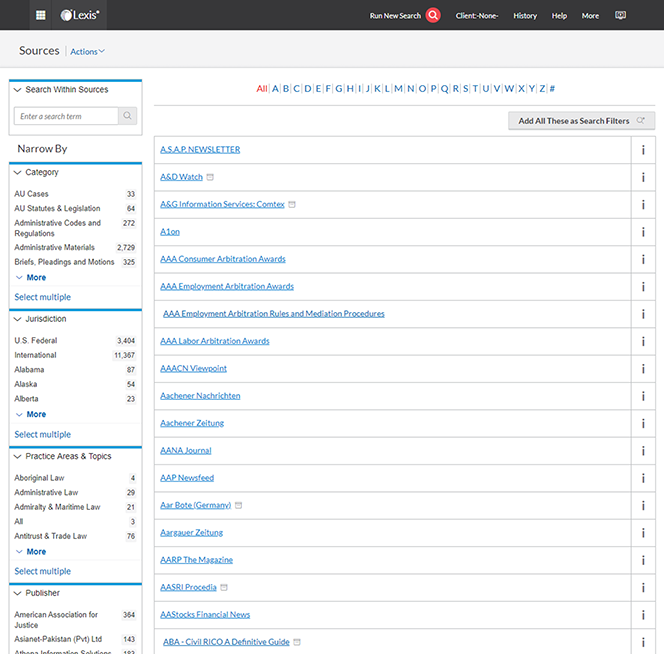 Increase the library of corporate counsel legal resources at your disposal.
Gain access to more than 60,000 legal, news, business, and public records, including premium sources you can't find anywhere else. Corporate lawyers are expected to be a jack-of-all-trades. In reality, it's impossible to be intimately familiar with every law—especially if your organization operates across the nation or internationally. Whether your organization requires corporate counsel to negotiate damages for a class action suit or file for an initial IPO offering, the Lexis service has you covered.
Keep a pulse on the latest legal trends in your industry.
Count on 40,000 premium news and business sources in 30 languages, covering more than 150 countries plus broad coverage of U.S. local, regional and national news. As in-house counsel, never be out of the loop on proposed legislation or regulations that could affect your company. Lexis will help you monitor news about your company and other players in the industry so you can maintain a competitive edge.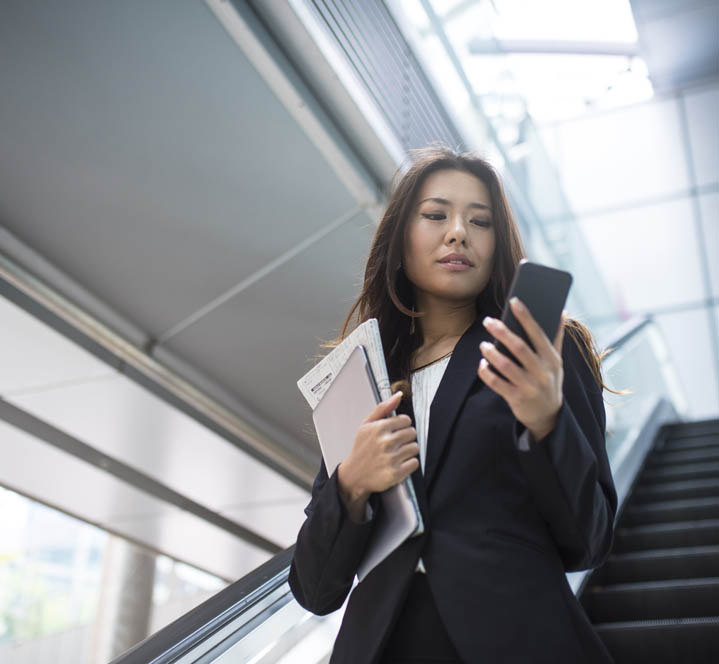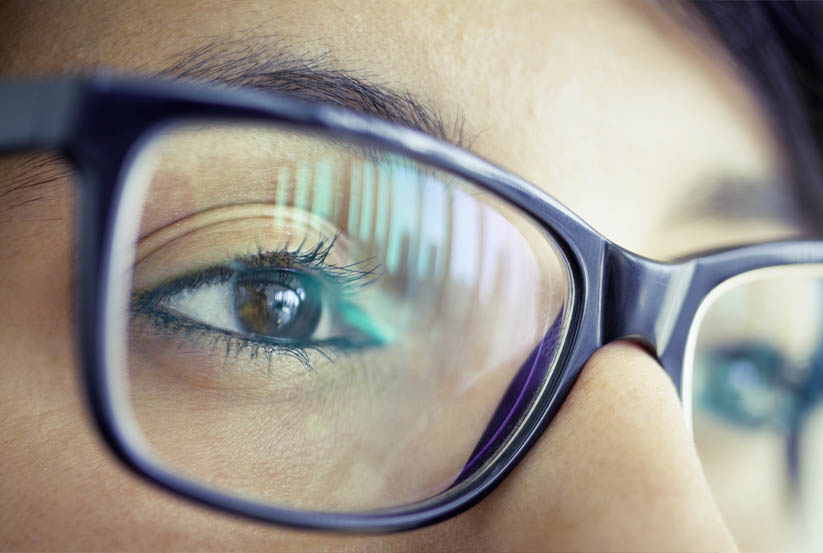 Track legislation and ensure your organization stays compliant.
General counsel needs total visibility on the latest regulations and mandates to stay out of the crosshairs of government regulators at the state and federal levels. Only Lexis offers a complete picture of what's coming down the pipeline. Monitor the progress of bills in Congress and all 50 state legislatures. In addition, use the exclusive Legislative Outlook feature that forecasts bills' passage at each stage of the legislative process, so you can get status updates and provide more insightful counsel to your company's executives on legal changes in the industry.
Conduct more thorough due diligence
Get access to more than 83 billion public records to guarantee exhaustive vetting occurs before moving into unknown territory. Over 70% of Fortune 500 companies, 100% of the top 50 U.S. banks, eight of the world's top 10 banks and 95 out of the top 100 personal line insurance companies choose to use Lexis for its vast database of public records. With a single search, you can cover multiple name variations to make due diligence more efficient. Leverage Lexis to identify parties and find corporate structures while vetting M&A candidates, potential business partners and more. The public records can even be used during corporate counsel litigation to find parties and their connections in order to build profiles on litigants and parties.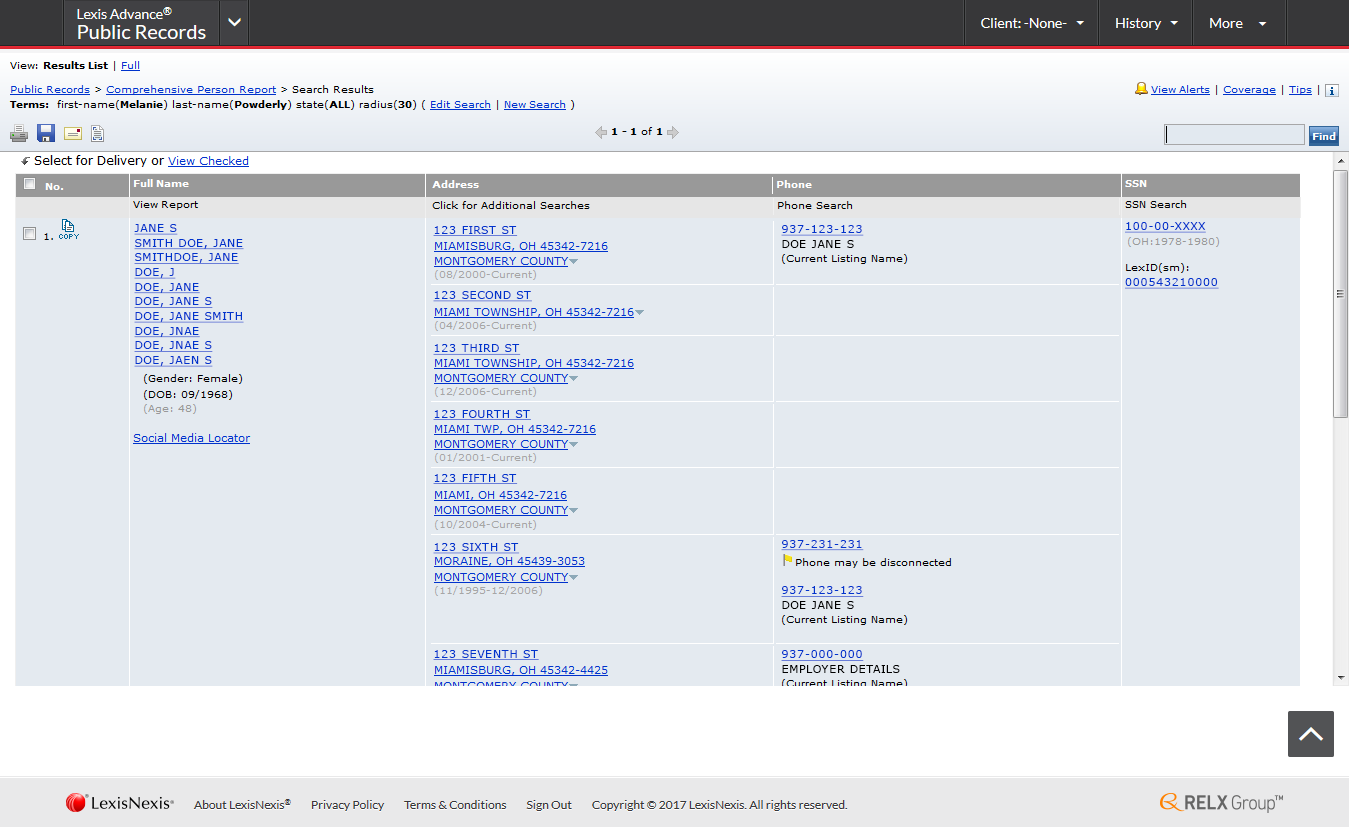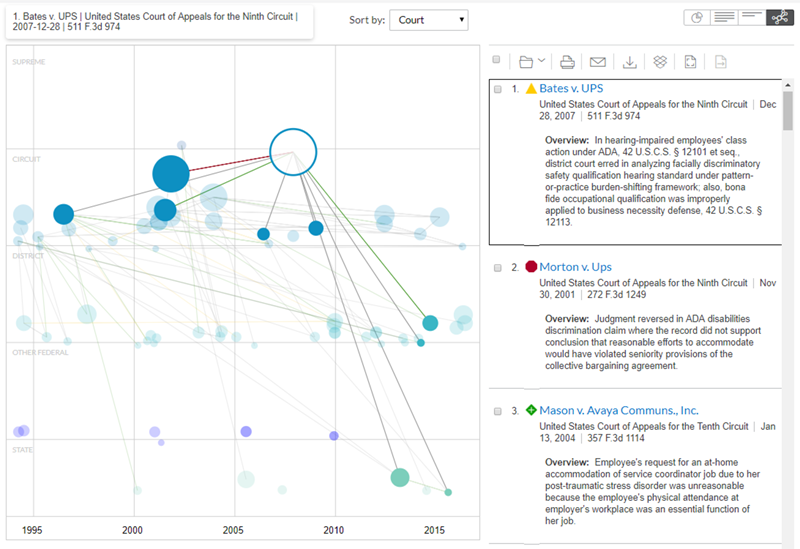 Streamline your search methods and pinpoint what matters
As corporate counsel, you'll likely be working on a small team—if not completely independent. Time is of the essence in highly competitive industries and without specific corporate legal counsel resources, you could inadvertently give your opponent a competitive advantage. The features within Lexis improve your search results to expedite research. With the Lexis Answers™, you find what you're looking for more quickly with revolutionary AI that anticipates your research path, curating and delivering the most pertinent results. In addition, with the Ravel™ View feature your search results can become a chart of connected, relevant cases allowing you to visualize how top cases in your research cite each other—and how they work together to bolster your position.
Cut to the chase
In-house counsel operating as singular legal counsel for an organization need to consume and digest immense amounts of data in a short span of time. With Search Term Maps, color is used to view a complete map of search terms found in a full-text case document. At a glance, you'll be able to accurately gauge whether reading the case is relevant to your search intent. Identify and read the sections containing search terms close in proximity or use the blue scrolling box at the top to rapidly browse passages dense with terms hits.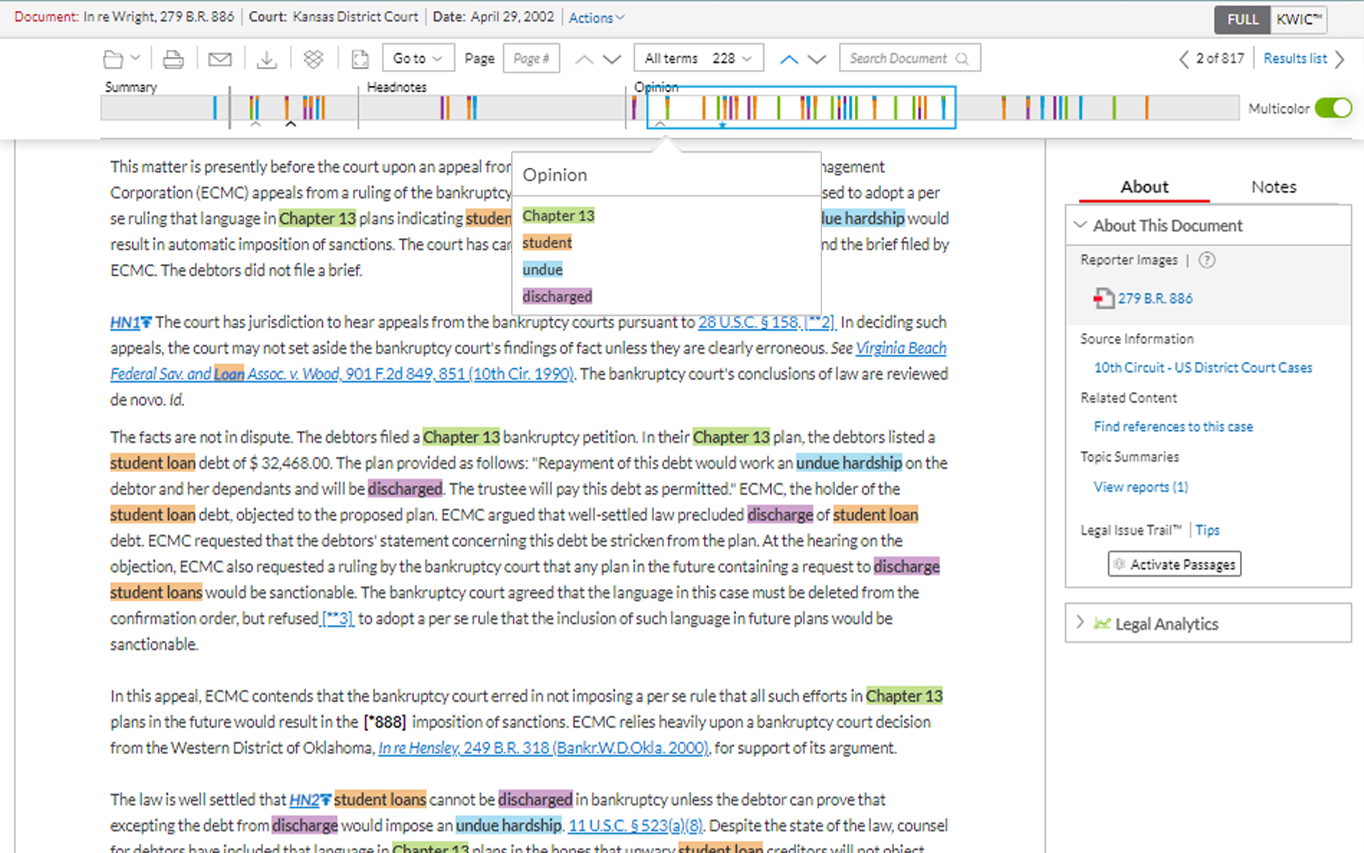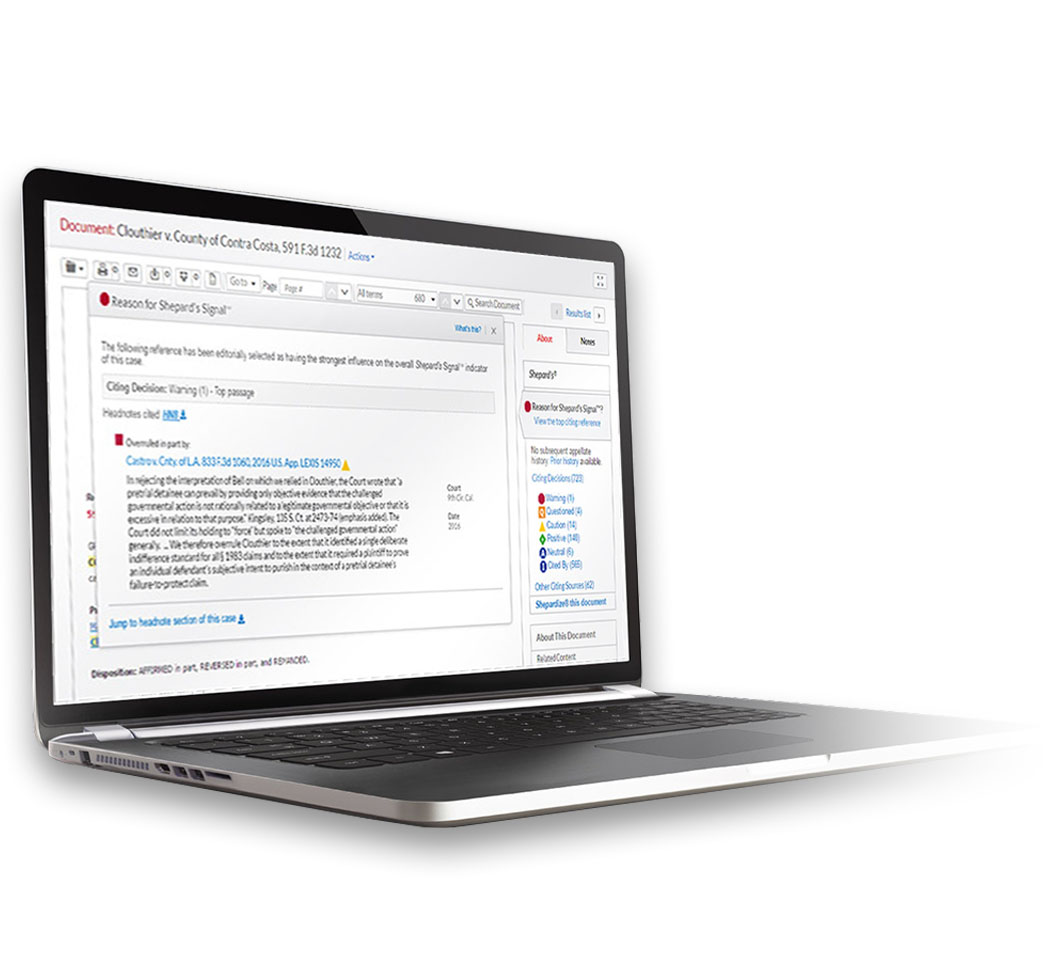 Grow more confident in your research
As in-house corporate counsel, you most likely won't have the luxury of second opinions from your colleagues. With Shepard's® Citations Service found in Lexis, you can count on the market-leading citator for comprehensive cite analysis. Unlock editorial analysis that describes what the citing court is saying about your authority, including negative and positive treatments. Shepard's offers previews into editorial treatments right on full-text cases and exclusive Shepard's Signal™ indicators on headnotes so researchers can quickly find the most relevant points of law.
The Ultimate Solution For Obstacles Facing Corporate Counsel
As corporate counsel, you are the pillar of legal guidance for your company. This position requires a significant depth of knowledge and flexibility to cover a vast range of tasks, from reviewing labor and employment contracts to leading negotiations for a merger. To keep up with the latest industry news and maintain legal dexterity, you'll need the most sophisticated legal resources to lead your legal strategy, conduct due diligence, effectively draft agreements, manage litigation and everything in between.
Lexis offers more comprehensive and relevant results in a single, holistic interface. As general counsel, keep a pulse on both direct competitors and your industry as a whole with the ability to track legislative progress through alerts, allowing you to stay ahead of relevant developments that could have devastating impacts on your business model.
Access the same body of resources that top-performing large law firms and government agencies utilize. Not only will you be able to increase the breadth of your content, but with exclusive features, the Lexis service is the most user-friendly and effective solution to the challenges you're facing as in-house counsel.
Check out more features or start a free trial today!
Finished exploring? Start experiencing.
You've seen just a few of the real differences across our content, innovative tools and leading-edge legal technology.
Now let's talk about how we can best apply those differences to meet the distinct needs of your organization.
LexisNexis, a division of RELX Inc., may contact you in your professional capacity with information about our other products, services and events that we believe may be of interest. You can manage your communication preferences via our Preference Center. You can learn more about how we handle your personal data and your rights by reviewing our Privacy Policy.