Explore Lexis® Practice Centers
Practice area and jurisdictional pages give you fast access to the most trusted legal authorities, relevant news providers and powerhouse analysis. Uncover the unexpected—all from one page.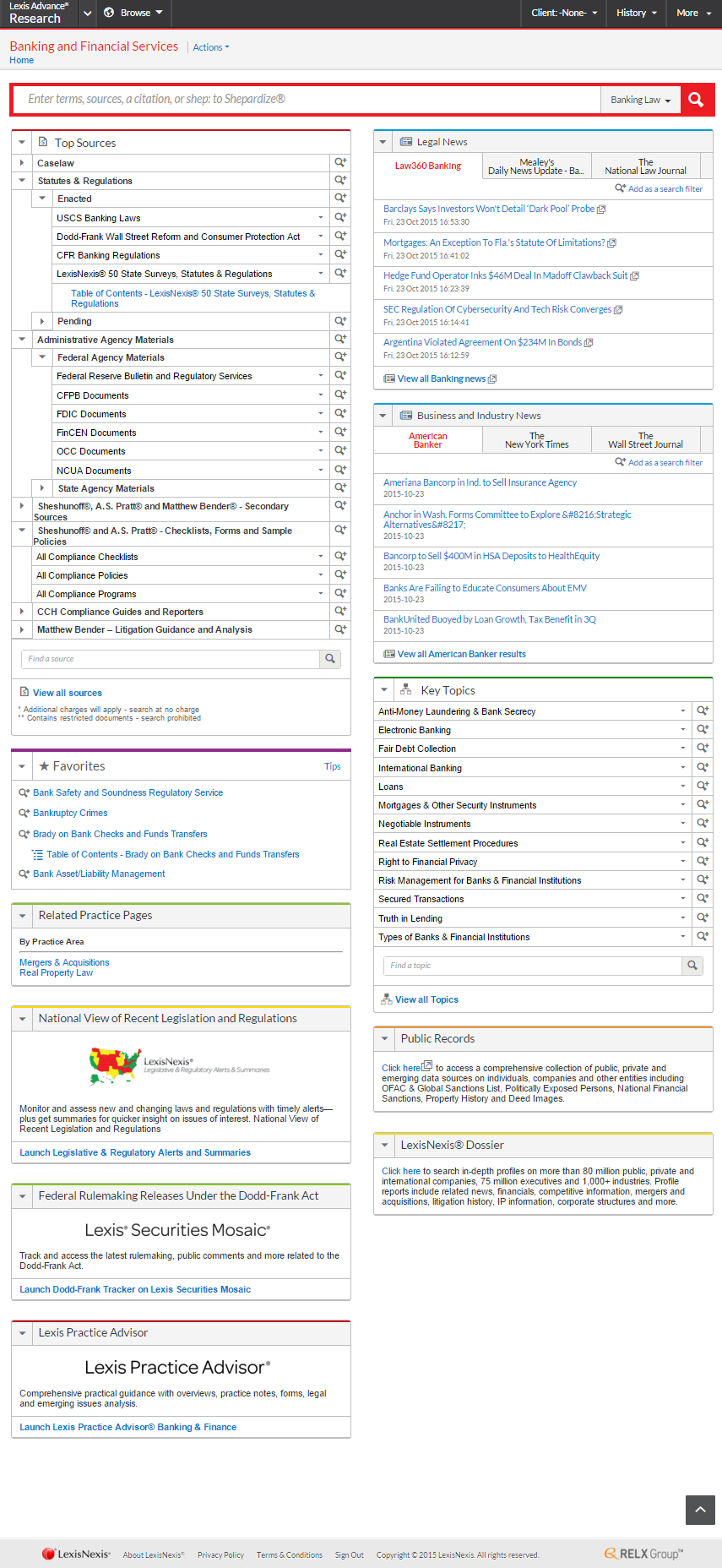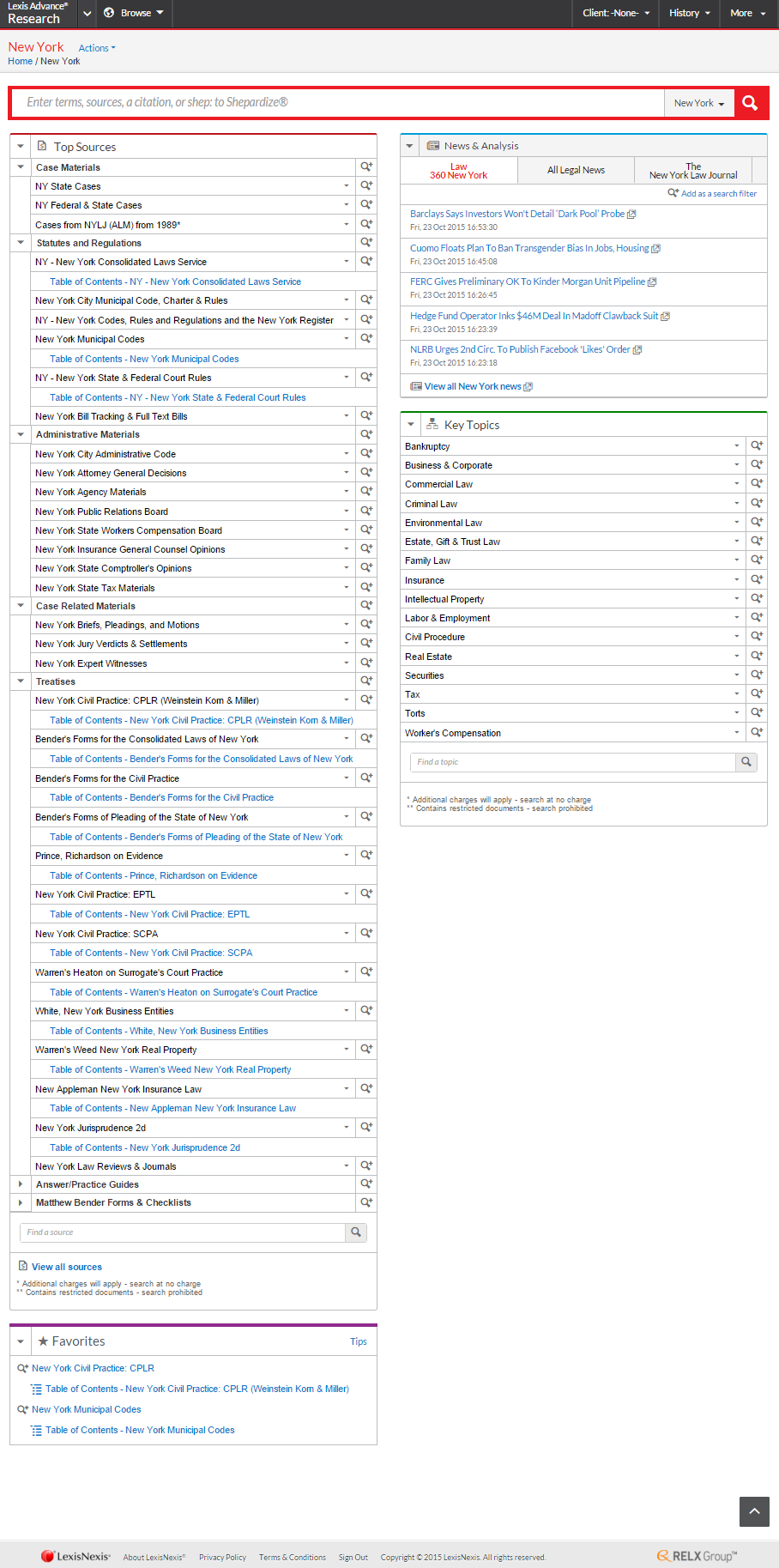 Access trusted practice resources.
You get deep, authoritative resources to give you the best information to work from. And these respected, comprehensive resources from across the LexisNexis® services are right in your sightline, including:
Our best-regarded and most-accessed legal sources from a practice area.
Better news; better insights. Find current insights from an exclusive combination of top legal news—Law360®, ALM®, The Wall Street Journal®, Mealey's™ and more.
Powerhouse analysis—like top Matthew Bender® titles often cited by U.S. courts and other respected names.
Start working faster with better direction.
When you uncover the best resources—the ones most likely to help you—in the least time, you bank the precious time you need to develop the right course of action. Time saving features include:
Experienced LexisNexis legal editors have organized top sources, news, key legal topics from across the LexisNexis services so they are easier to find and evaluate. Be confident you don't miss a thing.
Need a bigger picture? You've got it—A to Z. Select View all sources for a full listing of LexisNexis resources.
Make your practice center the first screen you see after sign-in.
Build a more robust strategy with confidence.
Because you've investigated the spectrum of relevant, integrated resources that may include exclusive LexisNexis tools such as Practical Guidance®, Lexis® Securities Mosaic® and Lexis® Market Tracker.
Also, gain a competitive legal edge with jurisdictional research too. Get state-specific content, for example New York or Florida, while gaining improved efficiency and productivity from Lexis® jurisdictional pages.
Find Lexis Practice Centers by clicking on the Browse pull down from anywhere within Lexis.
Finished exploring? Start experiencing.
You've seen just a few of the real differences across our content, innovative tools and leading-edge legal technology.
Now let's talk about how we can best apply those differences to meet the distinct needs of your organization.
LexisNexis, a division of RELX Inc., may contact you in your professional capacity with information about our other products, services and events that we believe may be of interest. You can manage your communication preferences via our Preference Center. You can learn more about how we handle your personal data and your rights by reviewing our Privacy Policy.