Lexis® Integrations & Solutions
Seamless integration means you can turn research into action.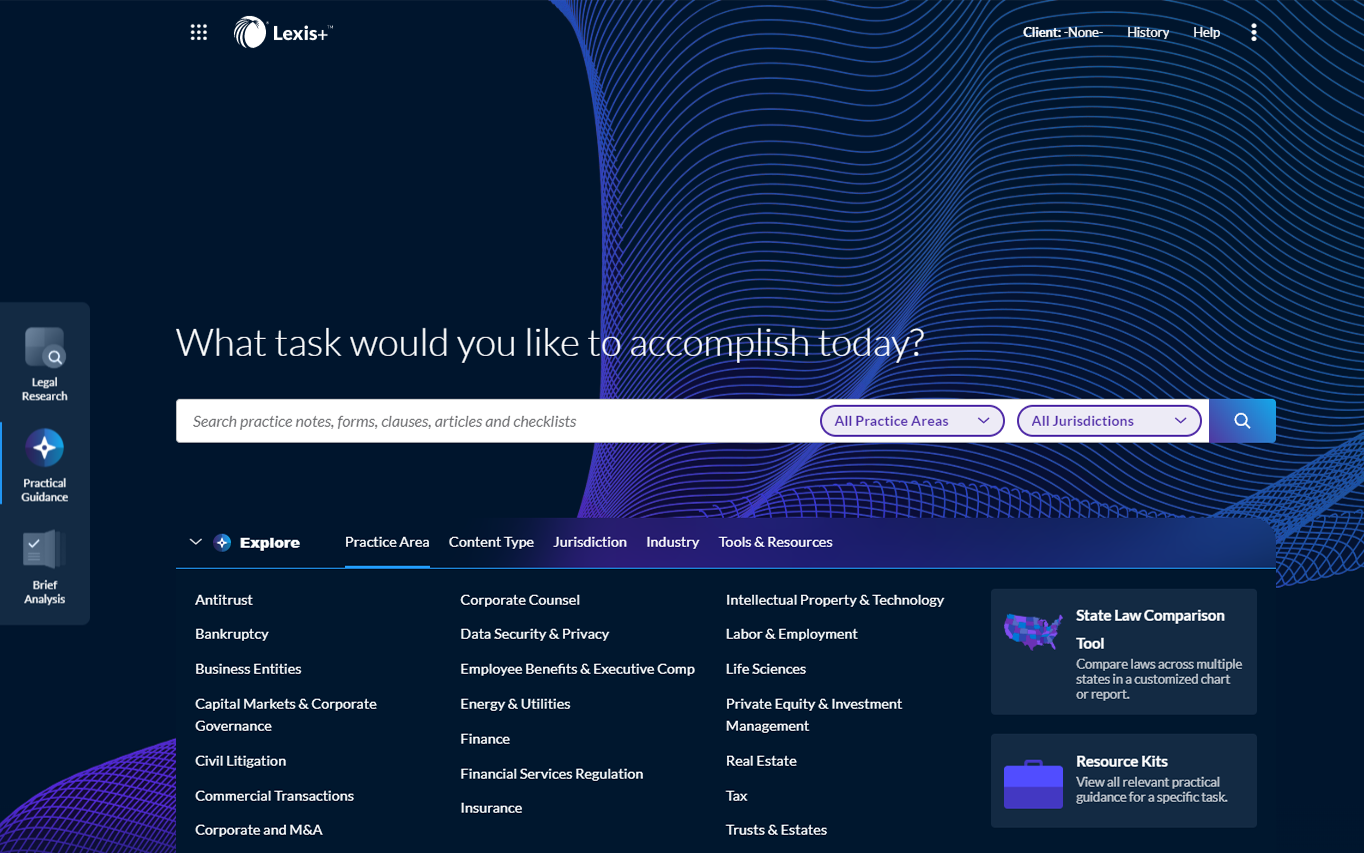 Experience the full power of the Lexis service with total integration of cutting-edge LexisNexis® solutions that give you even greater control over your work process. From workflow apps to case-building and deal-making to exclusive analytics, integrated solutions means your research trail never has to go cold.
Uncover hidden connections between entities—LexisNexis® Public Records is the essential tool for uncovering elusive connections between people, businesses and locations.
Profile the judges, attorneys and experts critical to your case—LexisNexis® Litigation Profile Suite is an easy-to-use analytical tool that enables you to examine the key players whose opinions may impact your case.
Review past cases and assess future opportunities—LexisNexis® Verdict and Settlement Analyzer is the premier litigation tool for reviewing past cases and uncovering possible risks in current cases.
Boost your confidence and maximize efficiency—Practical Guidance gives you know-how from top practitioners, on-point annotated forms and extensive resources to help you complete your matters.
Better assess and understand the value of medical cases—Lexis Medical Navigator™ is the all-in-one interactive tool that combines case facts with medical and legal research to help you analyze standard of care and assess potential case value.
Draft documents even faster—Lexis® for Microsoft Office® allows you to complete legal research directly from within your favorite Microsoft® products.
Finished exploring? Start experiencing.
You've seen just a few of the real differences across our content, innovative tools and leading-edge legal technology.
Now let's talk about how we can best apply those differences to meet the distinct needs of your organization.
LexisNexis, a division of RELX Inc., may contact you in your professional capacity with information about our other products, services and events that we believe may be of interest. You can manage your communication preferences via our Preference Center. You can learn more about how we handle your personal data and your rights by reviewing our Privacy Policy.