Research Delaware Laws & Perform Case Searches with the Lexis® Service
Increase your Delaware case search proficiency and deepen your familiarity with Delaware state laws with the Lexis® service for data-driven lawyers.
Corporate-friendly Delaware state laws are only part of the reason that so many businesses choose to set up shop in the first state to ratify the U.S. Constitution. With a special Court of Chancery that hears cases strictly involving corporate matters and an unusually well-developed and predictable body of corporate law, Delaware is an excellent place for business moguls and attorneys alike. For legal practitioners, Delaware offers a robust body of case law to research and reference during case strategy formulation.
However, with nearly two and a half centuries of Delaware state laws in effect and a high volume of annual commercial transactions, conducting legal research in the state of Delaware can be a time-consuming and tedious task without the right resources. Not only is it important to find the right Delaware case law to support your position, but it's vital to see at a glance how Delaware court cases have been treated by the courts over the years and across jurisdictions.
The Lexis service offers you an exclusive collection of smart tools and content necessary to know with certainty that you're citing good law as you conduct your Delaware case search.
Dive Into Your Delaware Case Law Research With Lexis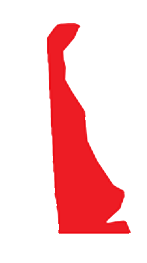 With Lexis, research with the largest universe of intelligent legal content—with over 60,000 sources from across Delaware, the U.S. and beyond—or select Delaware case law to pinpoint the most relevant precedent. You'll gain access to Delaware Supreme Court Cases from 1790 and trial orders from the Delaware Superior Court from September 1885 through current. See when Delaware case law has been "followed" in whole or in part by with the renowned Shepard's Citations Service—only through Lexis. Our attorney-editors read and analyze case opinions—never relying solely on algorithms—so you can easily zero-in on the most authoritative precedent when conducting a Delaware case search.
If you choose to make the Delaware Practice Center your homepage in your subscription, immediately access all your go-to Delaware sources as soon as you sign in to the Lexis service. With just one click, you'll unlock access key resources and tools specifically tailored to the work you do—expediting your Delaware case searches. Search the extensive database of Delaware court cases, statutes, treatises, regulations, briefs, pleadings, motions and forms—and trust the Lexis service to return pertinent results. With the Lexis Answers™ feature, find relevant facts faster. This tool harnesses machine learning to streamline your Delaware case searches by anticipating your research path, curating and delivering a concise Answer Card plus comprehensive, relevant search results.
Exclusive Lexis features leverage powerful data visualization and predictive analytics to expedite your time spent researching by uncovering minute connections hidden in big data. Use Search Term Maps to quickly review your Delaware case search results screens, speed up data comprehension and accurately gauge whether reading the case is relevant to your search intent. Discover how top Delaware court cases in your results cite each other—and how they can work together to bolster your position—with the Ravel™ View feature.
Streamline Your Delaware Case Searches & Be The First To Deeper Insights
With the Lexis service, you'll be able to dig deeper to further your understanding of Delaware case law translating to greater confidence that you haven't missed critical facts and higher-value work products. As you create these deliverables, expedite legal drafting according to Delaware state laws and style requirements, so you can concentrate on higher-value insights for your clients.
The Lexis service allows you to search a collection of unparalleled content, including archived codes, statutory codes, constitutions, administrative codes, municipal codes, and court rules specific to the state of Delaware. This vast body of archived codes allows attorneys to understand what Delaware state laws were in place in the past to provide more context as you construct your case strategy.
To expedite your research of Delaware court cases, choose Lexis—the ultimate case law research solution. With a comprehensive collection of Delaware court cases, trusted citation services and exclusive features, the Lexis service offers the most pragmatic and data-driven approach to strengthen your position and to gain a more holistic understanding of Delaware case law.
Start leveraging the ultimate Delaware case search service with a Lexis free trial.
Finished exploring? Start experiencing.
You've seen just a few of the real differences across our content, innovative tools and leading-edge legal technology.
Now let's talk about how we can best apply those differences to meet the distinct needs of your organization.
LexisNexis, a division of RELX Inc., may contact you in your professional capacity with information about our other products, services and events that we believe may be of interest. You can manage your communication preferences via our Preference Center. You can learn more about how we handle your personal data and your rights by reviewing our Privacy Policy.