Search Term Maps at Lexis®
Now there's no faster, better route to a relevant case.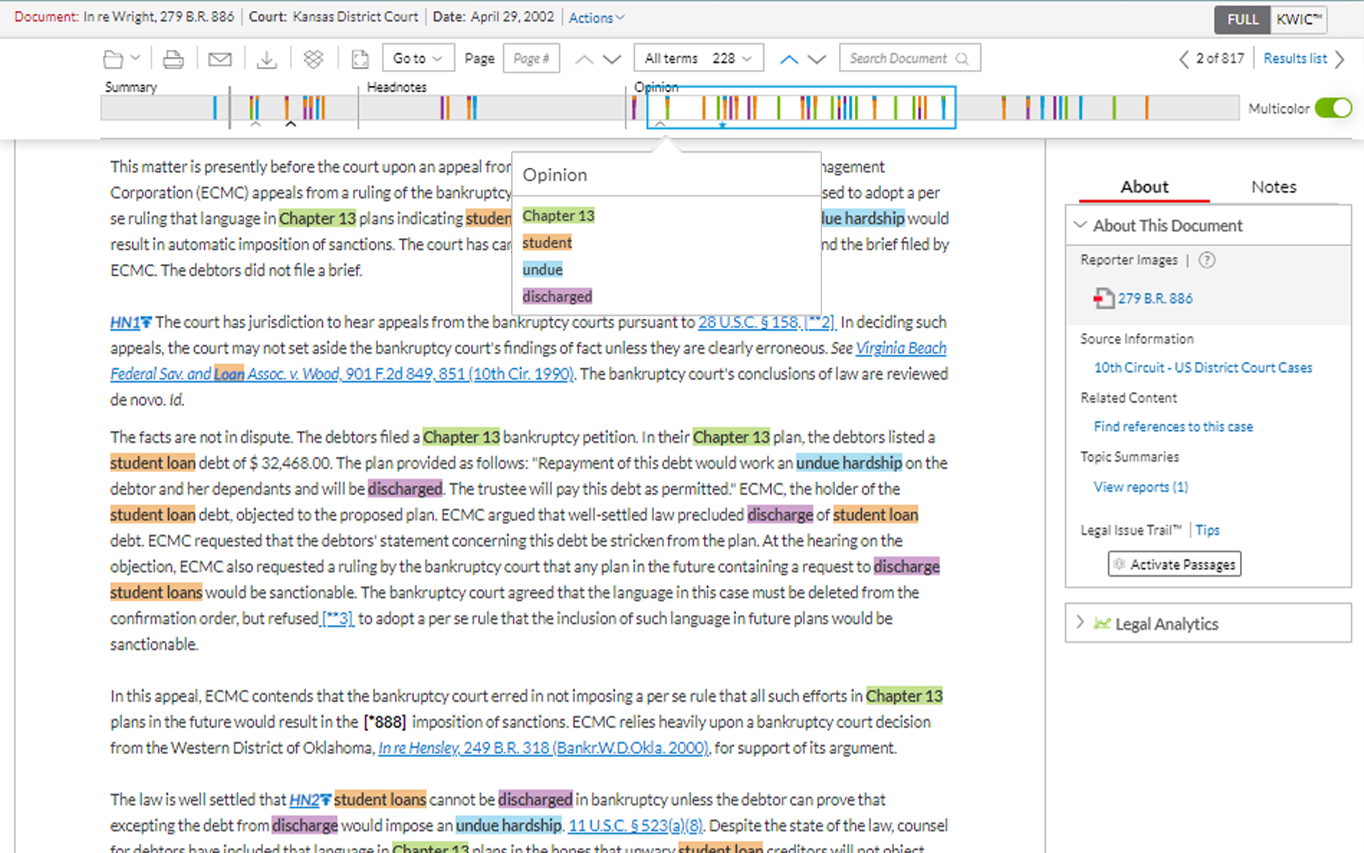 With patented Search Term Maps, the power of data visualization helps you quickly find the most relevant cases for your issue.
Try Search Term Maps now: Sign in www.lexis.com
Don't have Lexis? Try Search Term Maps free.
Preview the best cases for your issue faster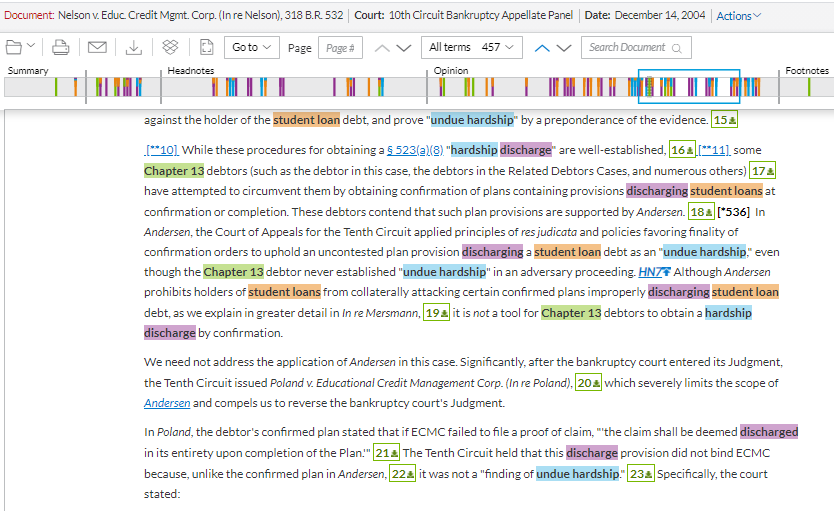 In a full-text case document, you see a complete map of search terms found in the case. Quickly gauge where the densest clusters exist without scrolling. Just click on a term marker. Or use the blue scrolling box to rapidly browse term hits.
Make short work of big data

See what others are saying about Search Term Maps …
I found Lexis® Search Term Maps to be an extremely helpful way to identify when two ideas are discussed together. This was particularly useful when one of the search terms had both a legal and a non-legal meaning, and both appeared in the same document section.
Paul Sherman, Senior Attorney, Institute for Justice
Visual data displays allow users to identify patterns and relationships they wouldn't otherwise notice and to transform collections of data into a cohesive story.

Jim Duffy, Research Analyst, Blue Hill Research
Finished exploring? Start experiencing.
You've seen just a few of the real differences across our content, innovative tools and leading-edge legal technology.
Now let's talk about how we can best apply those differences to meet the distinct needs of your organization.
LexisNexis, a division of RELX Inc., may contact you in your professional capacity with information about our other products, services and events that we believe may be of interest. You can manage your communication preferences via our Preference Center. You can learn more about how we handle your personal data and your rights by reviewing our Privacy Policy.