Evolving Guidance
The Fastest Track from Awareness to Action
It's one thing to know … and another to know how
Only Evolving Guidance combines industry-leading Law360 news with the latest analytical thinking and trusted practical guidance from the Practical Guidance service to help you:
Connect developing legal news to deep practical guidance in a single location
Stay apprised of the latest news and key developments to hit your practice
Know how the news impacts your stakeholders with deep analysis at your fingertips
Follow news and issues as they continue to develop, with access to the latest thinking on an issue
AVAILABLE PRACTICE AREAS
Antitrust
Capital Markets & Corporate Governance
Corporate and M&A
Data Security & Privacy
Employee Benefits & Executive Compensation
Finance
Financial Services Regulation
Intellectual Property & Technology
Labor & Employment
Real Estate
COMING SOON
Bankruptcy
Private Equity
Two Points of Entry into Evolving Guidance
For existing Practical Guidance customers:
Select the practice area of your choice.
See Evolving Guidance profiled on the practice area page.
Choose from the featured developing coverage items and click on the link.
You will be taken to the full Evolving Guidance coverage page, where you will have the opportunity to select Law360 legal news, First Analysis, practical guidance, related forms, clauses and checklists, and, if applicable, cases, statutes and analytical materials.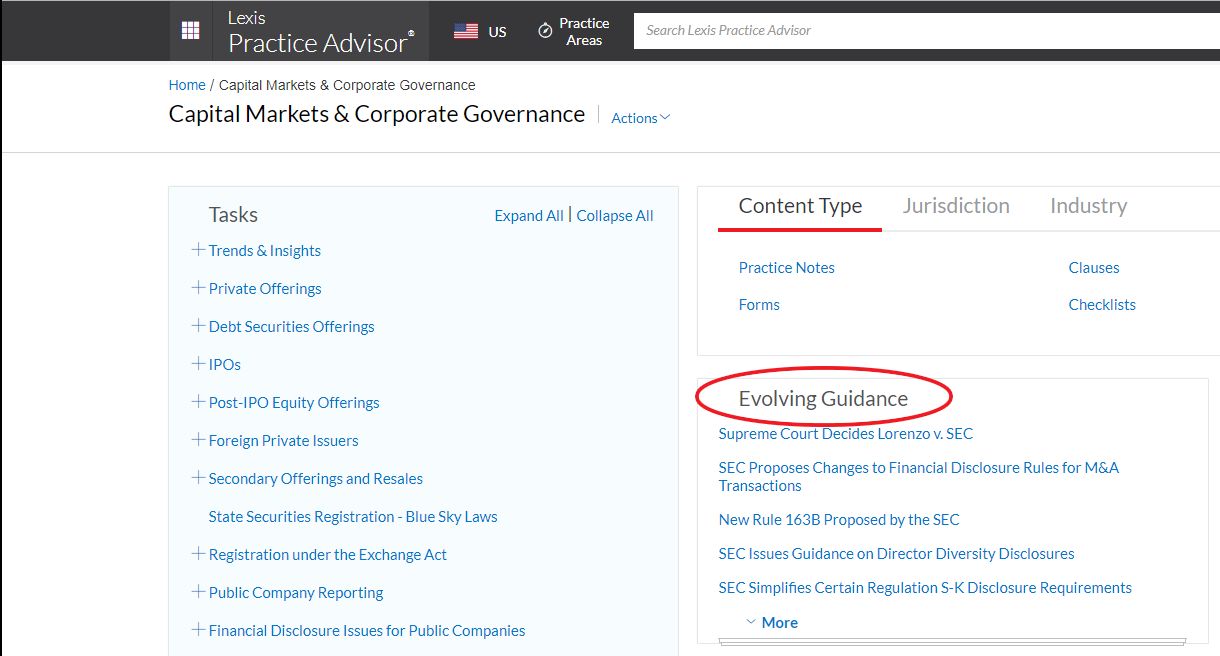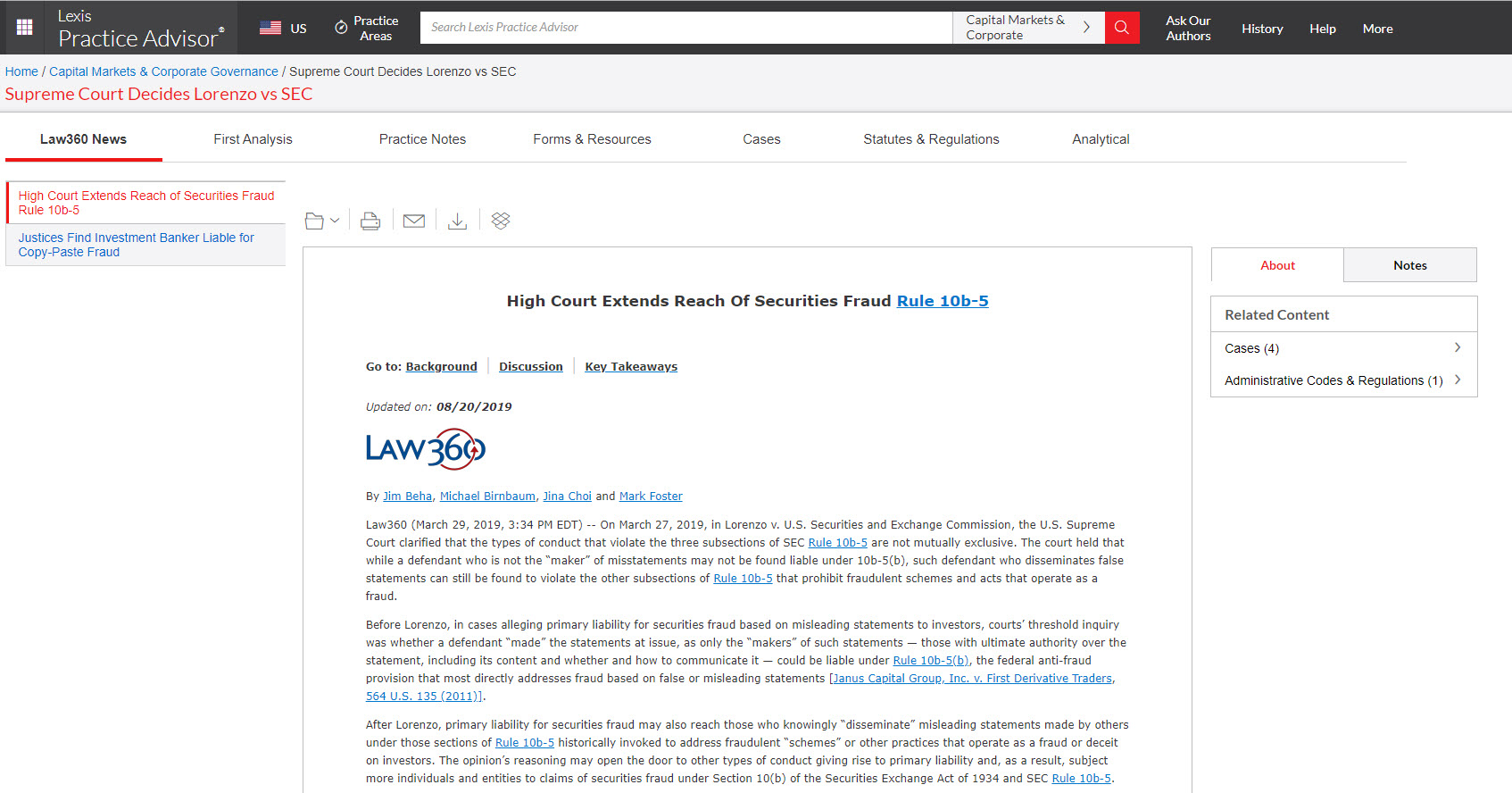 If you are a Law360 customer:
In the Law360 service, certain Expert Analysis coverage includes sidebars titled Evolving Guidance.
Within those sidebars, subscribers will find direct links to related Practical Guidance Evolving Guidance.
Don't have a subscription to Practical Guidance? You can set up a free trial.
Learn more about Evolving Guidance and the full power of Practical Guidance
LexisNexis, a division of RELX Inc., may contact you in your professional capacity with information about our other products, services and events that we believe may be of interest. You can manage your communication preferences via our Preference Center. You can learn more about how we handle your personal data and your rights by reviewing our Privacy Policy.