Intuitive Navigation
It's Easy to Get Around Here
The Practical Guidance® interface is intuitive and easy to navigate, with available practice areas listed at the top of the page, a simple search box to the right of the practice areas, and related topics in the left panel. Little or no training is required.
Browse and choose the relevant topic or sub topic. Relevant information displays automatically. Search by content type, topic or relevant term. View recently added documents and breaking news headlines from Law360®. Click More and move items to your Folders, Alerts and Notifications, or go to your History.
Review, customize and save documents. When you select a topic, relevant forms, practical guidance and primary law display automatically. Easily view an overview of all content. With our Snapshot feature you can see relevant results from all content categories.
Get a head start on drafting. Customize our forms to suit your matter, view drafting notes, view and add an alternative clause. With Practice Notes you get practical guidance, how-to information and valuable insights. Want to take your research even deeper? Click on Cases, Statutes & Legislation, Secondary Materials and more.
Once you are finished with your research session, set up document alerts to stay aware of any legal developments and save documents to your work folder. Print, download, email and preview a printable version — without leaving our intuitive interface.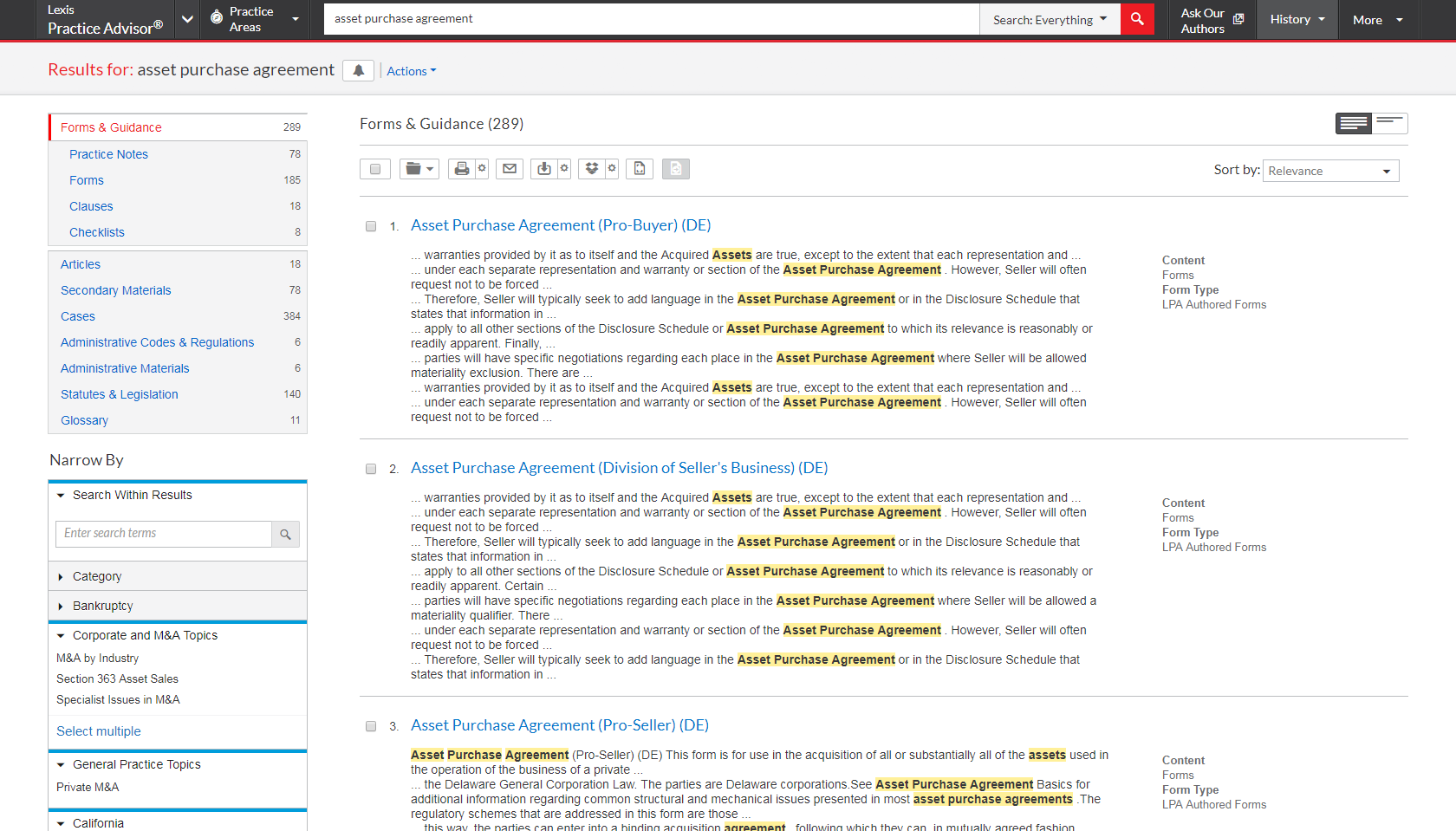 Let's get started
Contact us by completing the form below. If you need immediate assistance, please call 888.AT.LEXIS
LexisNexis, a division of RELX Inc., may contact you in your professional capacity with information about our other products, services and events that we believe may be of interest. You can manage your communication preferences via our Preference Center. You can learn more about how we handle your personal data and your rights by reviewing our Privacy Policy.