Practical Guidance for Solo and Two Attorney Firms
Expand your legal know-how, leverage authoritative insights for stronger case strategies, and stay current in every practice area with the Practical Guidance solution for solo and small law firms.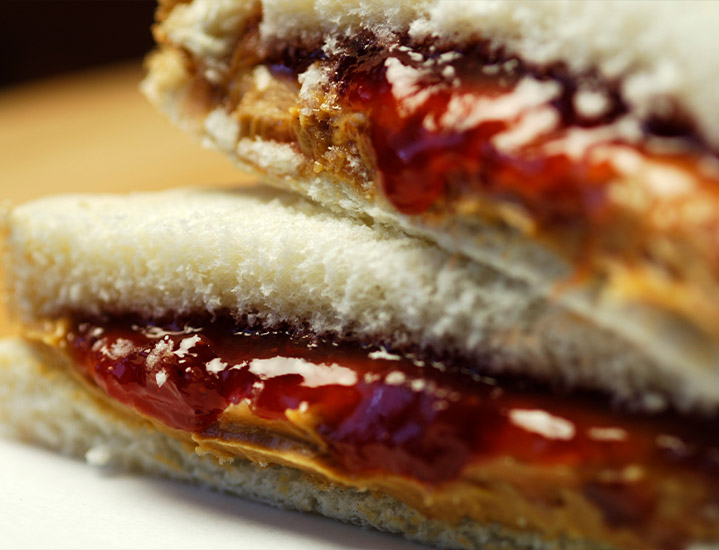 Small law firms, with one or two attorneys, understand the need to work at maximum efficiency and peak effectiveness. Whether practicing independently or operating as the perfect legal pairing, you understand the need to maximize every billable hour while providing hard-hitting legal advice to clients.
Practical Guidance is the ultimate small law practical guidance solution to help navigate unfamiliar legal territory, improve client case outcomes, and expand your existing library of small law firm resources.
Lexis+ includes Practical Guidance for Civil Litigation for 1-2 attorney firms.
Leverage The Small Law Office Legal Resources Within
Practical Guidance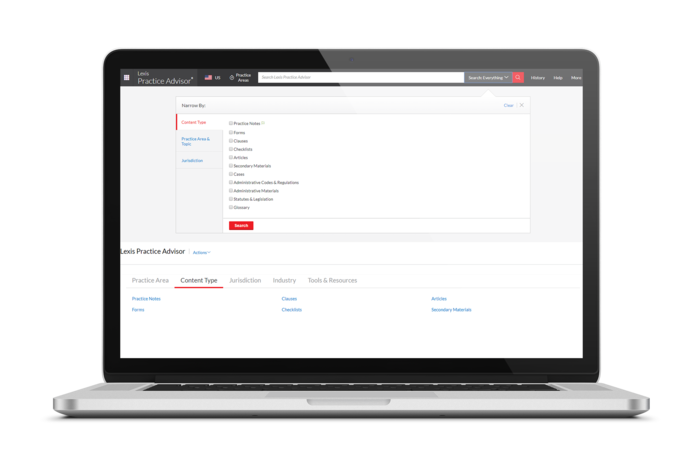 Accomplish more with fewer hands.
At a small law firm, you don't have the luxury of delegating more tedious tasks to a team of associates, and with clients increasingly demanding more value per billable hour, you need a small law office practical guidance solution to help you accomplish everyday and foreign tasks. Turn to the 1,300+ attorney authors sharing exclusive insights and materials, available only on Practical Guidance. This small law firm service features an invaluable collection of practical guidance from small law attorneys with unparalleled authority and experience in your field. Use the practice notes, sample forms and agreements, and checklists to save hours combing through research—and instead, focus on the high-value legal matters that matter most to your small law practice.
Pinpoint exactly what you need.
Solo practitioners are often required to be in the weeds of legal research due to the hands-on nature of their work. The Practical Guidance solution boasts intuitive navigation and design—making it easy to search by task, content type, or jurisdiction. Small law firms can say goodbye to infinite scrolling through lengthy search results with our practice area information, organized by task hierarchy, so you can browse a comprehensive collection of practice-specific content or quickly drill down to find more nuanced, specific results. Find comprehensive answers fast and refine your search with pre- and post-search filters. With the leading practical guidance solution, your search can be as narrow or expansive as you need.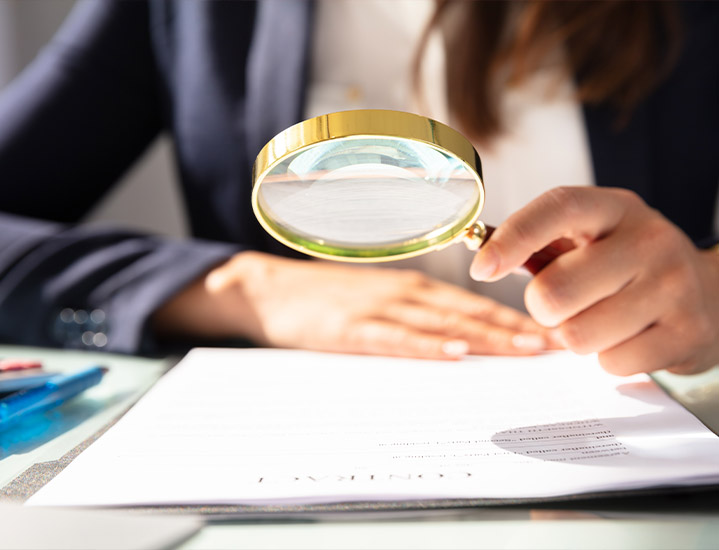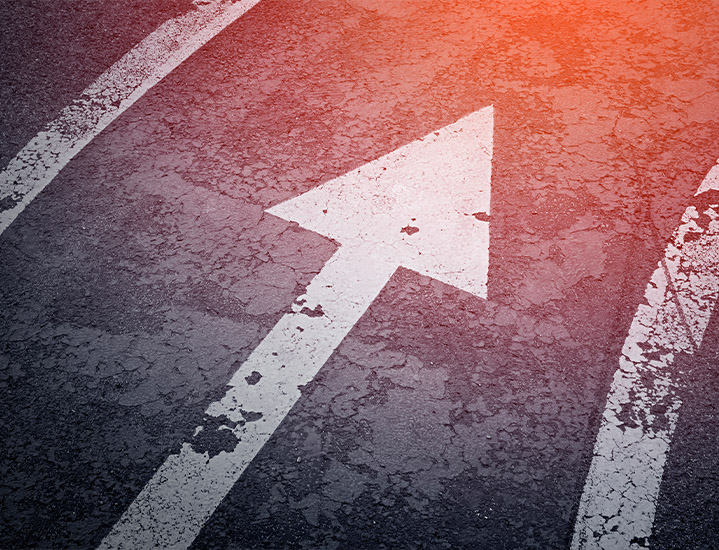 Receive step-by-step practical guidance.
Those who practice independently can often feel stuck if they hit a roadblock in a case or encounter an unfamiliar legal task. As a solo practitioner, you're expected to be a jack-of-all-trades. Occasionally, you'll need a fresh perspective or guidance on how the latest legal developments affect the files on your desk. Leverage the Practical Guidance team of experienced attorney authors whenever you have a question. Expect a rapid response within approximately 24 hours, so you'll never need to worry about missing a deadline.
Streamline legal drafting and complement your firm's existing resources.
Reference a comprehensive collection of drafting tools and legal information to save time and springboard legal drafting. Our small law firm online tool provides an advantageous starting point for creating airtight legal documents, along with visibility into market standard language and terms—increasing your speed and your confidence. Solo and small law firms can expect to receive practitioner insights that include drafting notes, practical tips, and step-by-step instructions. Select and edit a wide range of form documents, covering both primary and ancillary issues for more authoritative legal writing.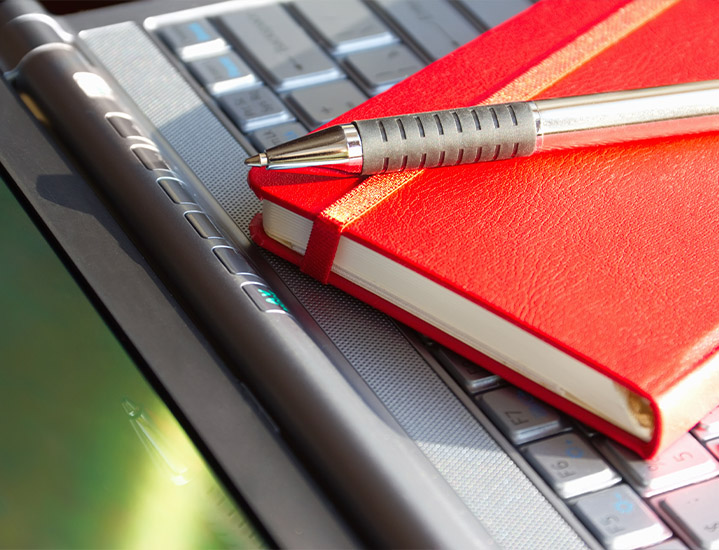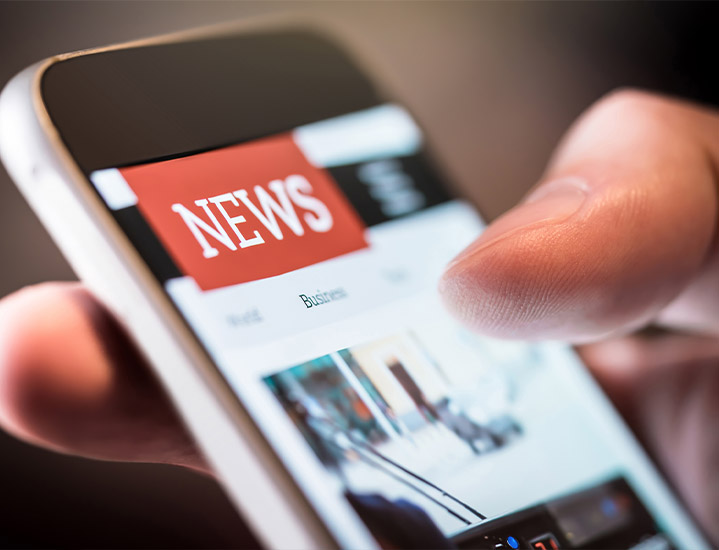 Stay current on the latest in your practice area and beyond.
Connect developing legal news to deep practical guidance in a single location with Practical Guidance. Solo attorneys and small law practitioners need to move fast to serve clients proactively without compromising the quality of the work. With Practical Guidance, practice trends and insights are continually updated and maintained by leading industry practitioners and legal experts to ensure your solo or small law firm is always in the loop on the latest legal developments impacting your specific practice area, as well as where your practice area overlaps with other areas of the law. Gain access to hand-selected articles and white papers, including headlines on hot topics and trends from Law360® so you know exactly how these changes impact your client base.
Spend More Time With Clients
To thrive as a solo or small law firm, you need to invest time into what really matters—building relationships with clients and delivering on high-value legal issues. In order to find the time to focus on building your network and your business, you need to find efficiencies in the day-to-day.
Practical Guidance—the ultimate solo and small law practice practical guidance tool—is designed to integrate into your practice, as an extension of your analytical mind. Our practical guidance service is built to integrate into your existing workflows and address the pain points of limited time and resources that are inherent to solo and small law firms. Our solo and small law resources address these challenges, so you can focus on expanding your capabilities and your practice.
Access Unparalleled Breadth With Analysis In Every Practice Area
Although solo lawyers and small law practitioners have greater control of their caseload, a solo and small law practical guidance tool can help you avoid feeling overworked and overwhelmed. To cut down on the time spent on tedious tasks, harness the power of the Practical Guidance service.
Enable your small law firm to stand out from the competition by staying current in 20+ practice areas with the latest insights to help you fully understand the developments impacting your legal specialization. Practice with confidence using world-class, authoritative practical guidance, reduce non-billable hours, and grow your solo or small law firm at greater speed.
Explore the Practical Guidance features, and start your free trial today!
Special pricing for 1-2 attorney firms when buying online.
Let's get started
Contact us by completing the form below. If you need immediate assistance, please call 888.AT.LEXIS
LexisNexis, a division of RELX Inc., may contact you in your professional capacity with information about our other products, services and events that we believe may be of interest. You can manage your communication preferences via our Preference Center. You can learn more about how we handle your personal data and your rights by reviewing our Privacy Policy.