Lexis®
Find your answer to any legal question faster with the largest collection of primary law in the industry.
Access Lexis+, complete with Research, Guidance, and Analytics, free for 7 days.TRY LEXIS+
The surprising truth about content …
Fact: LexisNexis is the industry's premier resource for primary law with the most comprehensive collection of case law, statutes and regulations.* Plus 40K+ news sources, 86B+ Public Records, 700M+ company profiles and documents, and an extensive list of exclusives across all content types.
Smart tools and smarter ecosystem
Why change products for each task? Within the Lexis legal research platform, the tools you need to explore multiple content types – cases, codes, dockets, and more – are surfaced exactly where you need them..
Access to Ravel® View
Data visualization technology enhances your search and reveals previously unknowable connections in ways no one else can. Get powerful insights with Ravel View built directly into your search results.
Only one Shepard's® … only on Lexis
Get the most comprehensive editorial analysis, including exclusive positive support for your position. And Shepard's Citations Service integrates more proprietary analytical tools right into full-text authorities and case research results. Don't settle for less.
*Based on data available as of November 2022.

For 1- and 2-attorney firms
The Lexis support site delivers troubleshooting tips, user guides, how-to videos, and answers to common questions. It's also a great place to keep up to date on new enhancements. And if there's a resource you need but can't find, no problem!
Contact us for personalized assistance at
1-800-543-6862.
Lexis® Support Center

Download and share these helpful Lexis guides. Ranging user benefits to handy hints, step-by-step instructions on how to complete common research tasks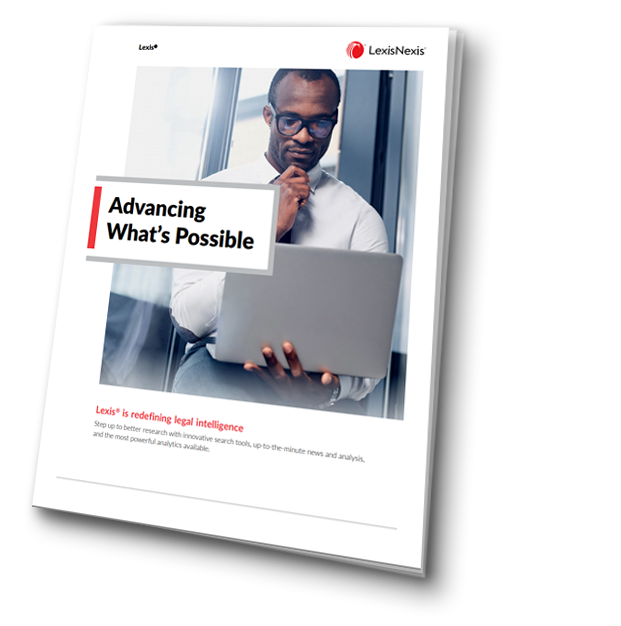 Finished exploring? Start experiencing.
You've seen just a few of the real differences across our content, innovative tools and leading-edge legal technology.
Now let's talk about how we can best apply those differences to meet the distinct needs of your organization.
LexisNexis, a division of RELX Inc., may contact you in your professional capacity with information about our other products, services and events that we believe may be of interest. You can manage your communication preferences via our Preference Center. You can learn more about how we handle your personal data and your rights by reviewing our Privacy Policy.